Back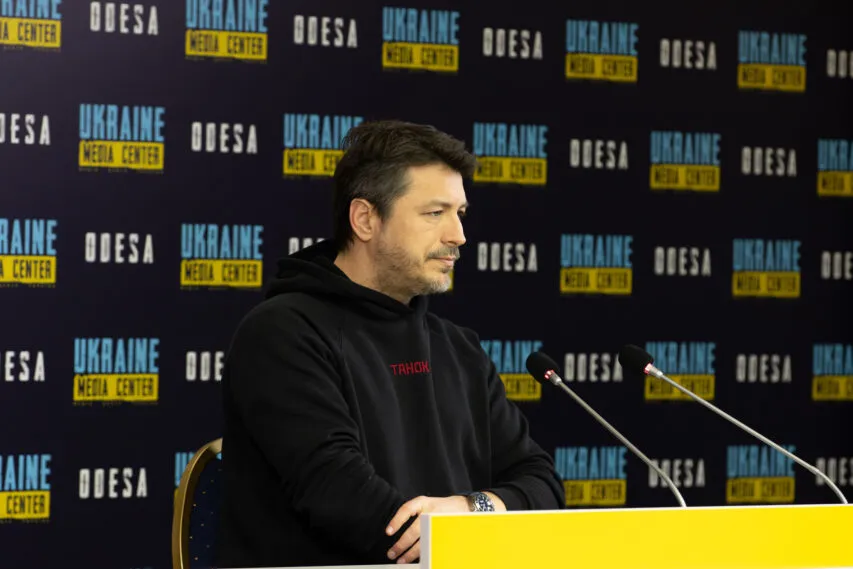 Photo by Media Center Ukraine – Odesa: Serhiy Prytula, volunteer, founder of the Serhiy Prytula Charity Foundation
January 24, 2023, 16:54
The Serhiy Prytula Charity Foundation sent 92 Starlinks and 4,500 food kits to the Kherson region
This humanitarian cargo will be delivered to 13 territorial communities and the regional center. Serhiy Prytula, volunteer, founder of the Serhiy Prytula Charity Foundation, told about this during a briefing at the Media Center Ukraine – Odesa.
"Our convoy is going to Kherson Oblast from Mykolaiv, it is carrying 92 Starlinks and 4.5 thousand food packages. We also know that now there is a huge need for firewood in the Kherson region. They prepared something there, but it is not enough. We will work in this direction, this is a new challenge for us," Serhiy Prytula said.
He also added that his foundation is currently working on providing the air defense forces in the Kherson region with cars.
"We have the means to shoot down the Shaheds drones on the front line, in the Kherson region, but there are not enough vehicles to put these units on," Serhiy Prytula said.
Read more: https://mediacenter.org.ua/news