Back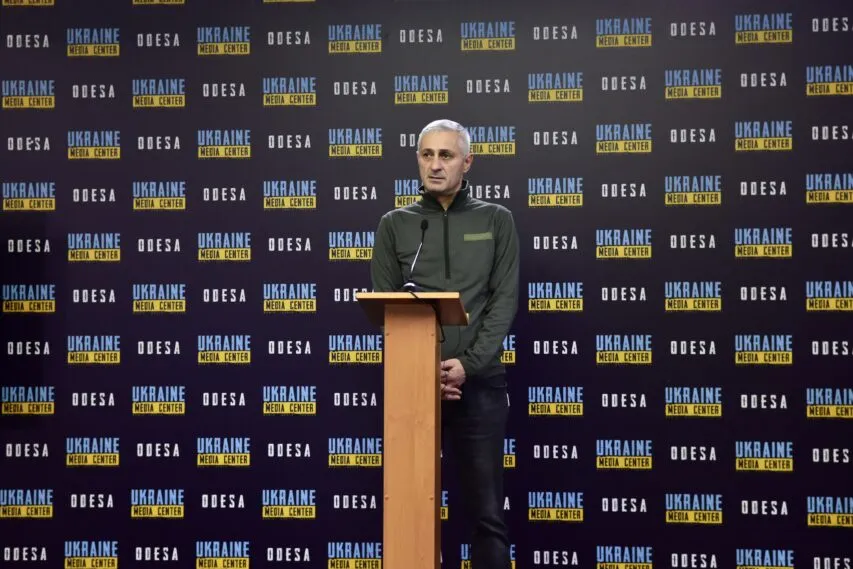 Photo by Media Center Ukraine — Odesa: Geno Tebidze, founder and chairman of the Alilo 2015 charitable foundation (Batumi, Georgia), co-founder of the Ukrainian-Georgian social project "Children Want Peace" and the Center for Humanitarian Aid to Ukrainians in Batumi
November 29, 2022, 15:23
The Ministry of Foreign Affairs of Ukraine should make a simplified procedure for restoring passports of Ukrainian refugees in Georgia – volunteer
Geno Tebidze, the founder of the Center for Humanitarian Aid to Ukrainians in Batumi, made this statement during a briefing at the Media Center Ukraine-Odesa.
As he noted, many immigrants from the temporarily occupied cities of Ukraine – Mariupol, Melitopol, Donetsk, Kherson – came to Georgia. Many of them lost their documents.
"I am asking the Ministry of Foreign Affairs of Ukraine to give Ukrainian refugees the opportunity to get passports as quickly as possible. So that they can legalize in Georgia, get a job if they want to stay. Or go to their homeland or to other countries, if they wish," the volunteer added.
Read more: https://mediacenter.org.ua/news