Back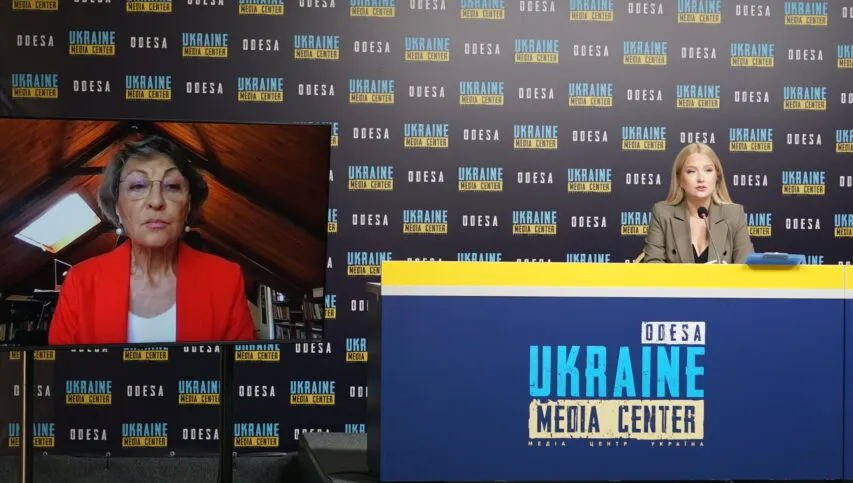 Photo by Media Center Ukraine – Odesa: Iryna Filatova, Africanist, Doctor of Historical Sciences, Professor Emeritus at the University of KwaZulu-Natal in South Africa
March 28, 2023, 17:52
The "Grain Agreement" almost did not change the attitude of African countries to the russian-Ukrainian war – African expert
African countries know very little about this, moreover, russian propaganda successfully works on the continent. This opinion was expressed by Iryna Filatova, Africanist, Doctor of Historical Sciences, Professor Emeritus at the University of KwaZulu-Natal in South Africa, during a briefing at Media Center Ukraine – Odesa.
"I don't think there is any influence. There is russian propaganda, which was quite successful. Before the war, the russian federation was the largest supplier of wheat to African states. Ukraine took the 5th place. If we look at the states that produce grain and export it, we will see that russia supplies grain to Kenya, Sudan, Pakistan, Libya and others. Ukraine supplies to China, Spain, Turkey, Italy, Egypt, Tunisia. And russia in its propaganda uses the fact that they supply more grain to more African countries compared to Ukraine," – Iryna Filatova said.
She also added that not many people in African countries know how the grain agreement works. There is no one to explain it.
"No one explains why grain crops are transported through Turkey, and they get stuck there, because russia blocks these transportations. Such a delay was in February 2023, and this stuck grain could feed more than 82 million people," – the expert added.
She also noted that for most African countries, this is a war somewhere far away in Eastern Europe, and most African countries simply do not know the history of relations between Ukraine and russia.
"However, they know russia more because it has carried out propaganda and positioned itself as a friend of Africa for many decades. Russia helped fight against colonialism. They provided weapons, helped with logistics, and provided political support. Western countries are considered as colonizers. Therefore, when they see that European states and the USA support Ukraine, they believe that something is wrong with Ukraine," – Iryna Filatova said.
Read more: https://mediacenter.org.ua/news