Back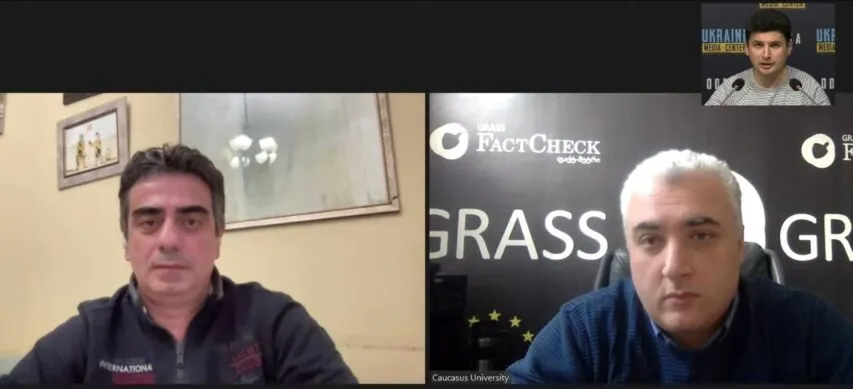 Photo by Media Center Ukraine – Odesa: Bakur Kvashilava, Professor of international relations and politics of the Georgian Institute of Public Affairs; Sergi Kapanadze, former Vice speaker of the Parliament of Georgia
March 10, 2023, 16:17
The draft law on foreign agents in Georgia is an attempt to move away political opponents at the 2024 elections – Georgian political analist
The reason for its appearance is the growth of authoritarianism in Georgia. Bakur Kvashilava, professor of international relations and politics of the Georgian Institute of Public Affairs, expressed this opinion during a briefing at the Media Center Ukraine – Odesa.
"They wanted to adopt this draft law in order to prepare for the 2024 elections and remove opponents of the current government. To call all those who criticize the government foreign agents. That is why we call this law Russian. But this is not because russia could participate in its preparation, but because it resembles the same law in russia," – the political scientist said.
Former Vice Speaker of the Georgian Parliament, Sergi Kapanadze, noted that authoritarianism is currently growing in the country.
"We see attempts to influence the political opposition, to influence the mass media, civil society – those who cannot be controlled. They are trying to demonize and discredit civil society through such laws," he added.
He said that although "the government killed the Russian law", it will continue to try to consolidate power. "For example, it can be any law on mass media and the fight against fakes. But this is also to cause protests," Kapanadze noted.
Read more: https://mediacenter.org.ua/news