Back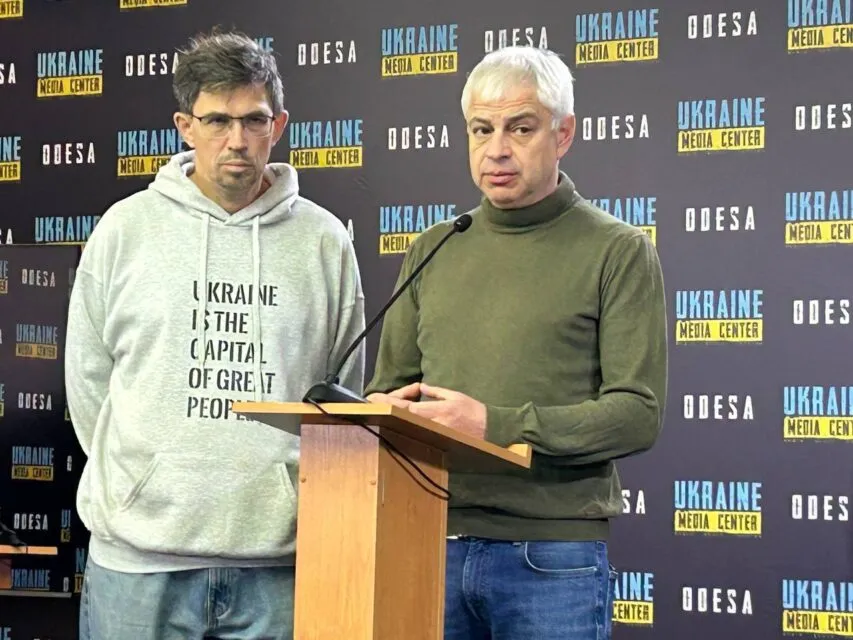 Phoro by Media Center Ukraine — Odesa: Andriy Kosyak, Hennadiy Suldin, Founders of the "Technari" design group
October 27, 2022, 14:35
The developers of "ePPO" app urge rural residents to install this program on their phones – it will save lives
This statement was made by the co-founders of the "Technari" group Hennady Suldin and Andriy Kosyak during a briefing at the Ukraine-Odesa Media Center dedicated to the first successful application of this program.
"Do everything possible, find neighbors, godfathers, relatives, tell them why it is important to install the e-air defense forces application. Especially for residents of rural areas. Because UAVs "Shakhed" use terrain – rivers, hills, and camouflage themselves from radars. A villager has more chances to see. And some nice woman will see this missile or drone, press the button and this missile will be shot down. And this will save life," Hennady Suldin said.
According to him, there is no need to take any photos. Just press the button, and after 3-4 seconds information about the target will go to the air defense personnel. They will have time to prepare and calculate her route. Geolocation can be turned off, but this way air defense specialists will have less time to prepare. Hennady Suldin added that the e-PPO program works on any smartphone.
Earlier, on October 22, the track of the Kalibr missile was fixed thanks to the messages of ordinary people through the e-PPO mobile application. Anti-aircraft gunners of the operational command "South" had time to prepare and calculate the missile's route. Thus, "Kalibr" was shot down by the "Igla" MANPADS.
Read more: https://mediacenter.org.ua/news