Back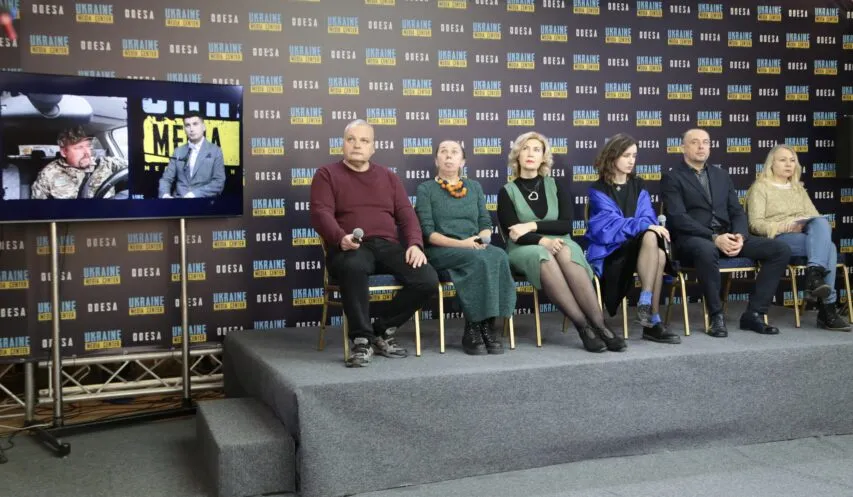 Photo by Media Center Ukraine — Odesa: Oleg Shevchuk, actor and director of "Theatre on the Tea Factory" (online), Yuriy Yushchenko, art director of Odesa Puppet Theater, Lilia Shtekel, art director of Theater of Young Spectator, Tetyana Orel, PR-director of Muzical Comedy theater, Valeria Fedotova, Director of Ukrainian Drama Theater, Ihor Chernetskyi, conductor of Odessa National Opera and Ballet Theater, Olena Shavruk, actress and director of the Perutskyi Theater
October 28, 2022, 18:02
"The audience needs attention, it is open, but it will never be the same", – Odesa theater artists said how the public mood has changed
"They have written a lot of dramas since February 24. These are reflections. It happens that after I've read the play, I can't tell the director if it's okay to stage it. I don't know what on stage may be a trigger for some people. We don't know what the audience will do when they leave the theater. There should be light and hope in our performances to make the audience believe that Victory is coming," Lilia Shtekel, the head of the literary and dramaturgical department of Theater of the Young Spectator, said during a discussion at the Ukraine Odesa Media Center.
"The spectators are emotional now. People need to go to theaters. We can feel it," added the conductor of the Odesa Opera and Ballet Theater Ihor Chernetsky.
"The audience has changed a lot. They are grateful. They applaud. They give flowers. Because now the theater is like a breath of fresh air, which we all need," said the director and actress of the Perutskyi Theater.
According to Oleg Shevchuk, actor and director of Theater of Tea Factory, the audience now goes to the theater to remember the peaceful life that existed before February 24 and therefore needs attention, respect and care.
"Now jewelry work has to be done with the audience. We have to be very careful with all these people. They are open. They trust us. There will be no more spectators like now," added Valeriya Fedotova, director of the Ukrainian Theater.
You can watch the full video of the discussion here.
Для довідок: +38 050 089 58 30
Email: [email protected]
Шукайте нас тут:
Website: https://mediacenter.org.ua

Telegram: https://t.me/mcu_odesa
Twitter: https://twitter.com/CenterUkraine

Facebook: https://www.facebook.com/UkraineMediaCenter

YouTube: https://www.youtube.com/channel/UCakUdCyDNCdzfosJN2fAWpw
Read more: https://mediacenter.org.ua/news