Back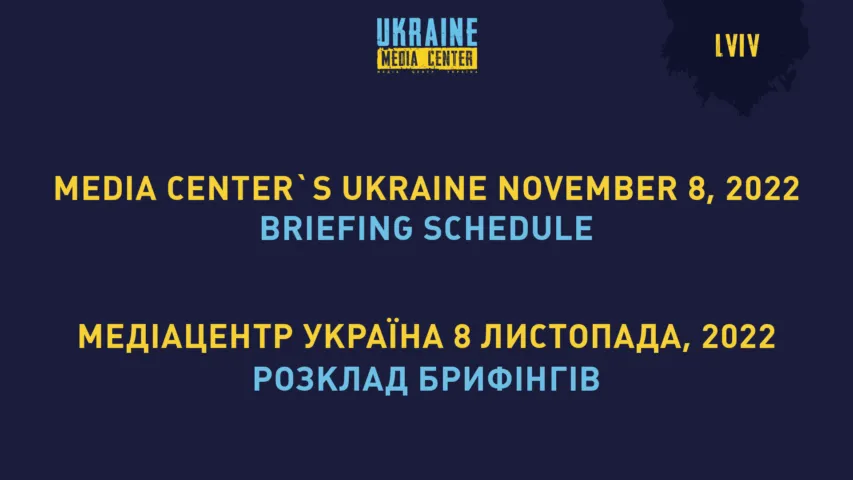 November 7, 2022, 18:00
SCHEDULE OF MEDIA CENTER UKRAINE EVENTS (LVIV, 32 RYNOK SQUARE) FOR NOVEMBER 8
11:00 AM — Oleksandr Odynets, Director at the Department of Housing and Infrastructure of the Lviv City Council
(in person)
Topics of focus:
Start of the heating season in Lviv
Lviv City Council will compensate 50% of the cost of generators that residents of high-rise buildings will buy: how it will work
12:00 PM — Vadym Tabakera, Deputy Director of the Department for Economic Policy of Lviv Oblast Military Administration
Zenovii Znak, Head of the Department of Chemistry and Technology of Inorganic Substances of the Institute of Chemistry and Chemical Technologies of Lviv Polytechnic National University, Doctor of Engineering, Professor
Olena Lukachuk, Scientific Researcher of Commercialization Group of the Lviv Polytechnic Research and Development Department, Candidate of Historical Sciences
(in person)
Why is this interesting?
In the Lviv region, formulations for special-purpose pyrotechnic devices have been developed, as well as hydrogel therapeutic dressings are produced.
Two projects were co-financed within the framework of the regional Program for Innovative, Scientific and Technological Development Promotion in the Lviv region for 2021–2025.
2:30 PM — Andrii Vitrenko, First Deputy Minister of Education and Science of Ukraine (online)
Topics of focus:
Organization of online and offline tuition under the power cuts conditions
Preparedness of schools for the heating season
Organization of educational process in the de-occupied territories
From 10:00 AM to 6:00 PM, the Media Center functions as a co-working space.
For more information:
+38 067 652 91 97
Read more: https://mediacenter.org.ua/news