Back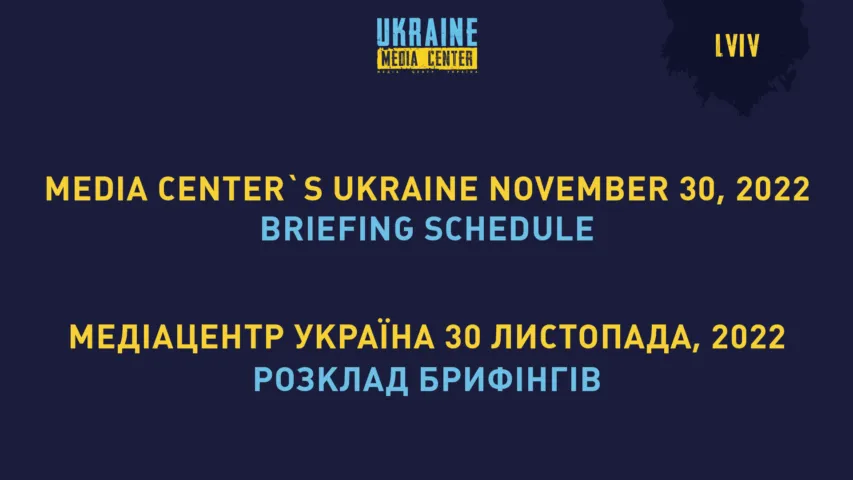 November 29, 2022, 18:00
SCHEDULE OF MEDIA CENTER UKRAINE EVENTS (LVIV, 32 RYNOK SQUARE) FOR NOVEMBER 30
Dear journalists,
Due to the unstable situation with electricity, the schedule of briefings is subject to change. Please follow our announcements.
12:00 PM — Stepan Kuibida, Director of the Economic Policy Department of Lviv Oblast Military Administration
Natalia Petrova, USAID Project Manager
(in person)
Why this is interesting:
On December 2, Lviv will host the Western Ukrainian Partnership Forum, the main economic event of the year in the West of Ukraine.
The Department of Economic Policy of Lviv Oblast Military Administration with the support of the United States Agency for International Development (USAID) will bring together over 20 leading experts in the field of economics from all over Ukraine as participants.
The forum will feature:
– outstanding panel discussions devoted to the most relevant topics of politics, economy and business;
– trade show of relocated enterprises and franchise business;
– Startup Expo – a Ukrainian startup fair;
– Business Expo – a trade fair featuring key enterprises of the region and the country.
In addition, the forum will feature the largest platform for networking and exchange of experience for representatives of business, government and the social sector.
From 10:00 AM to 6:00 PM, the Media Center functions as a co-working space.
For more information:
+38 067 652 91 97
Read more: https://mediacenter.org.ua/news