Back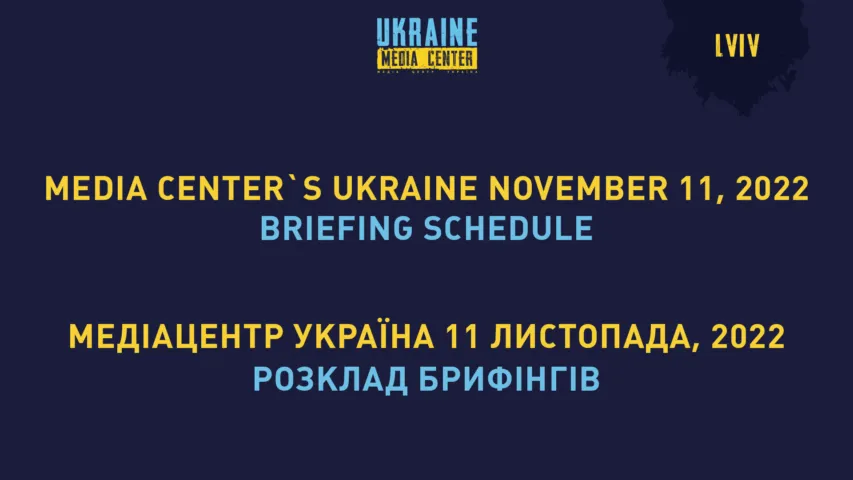 November 10, 2022, 18:55
SCHEDULE OF MEDIA CENTER UKRAINE EVENTS (LVIV, 32 RYNOK SQUARE) FOR NOVEMBER 11
11:00 AM — Volodymyr Matsokin, Deputy Mayor of Izium (online)
Topics of focus:
– How the city lives after de-occupation
– The state of critical infrastructure and readiness for the heating season
– Do the residents of Izium return home?
12:00 PM — Sviatoslav Ruban, Documentarian of "Tribunal for Putin" initiative, Center for Civil Liberties (online)
Topics of focus:
– At what stage is the project now?
– How many testimonies have already been collected and documented
– Further fate of project materials
For reference: The global initiative of the Center for Civil Liberties "Tribunal for Putin" was created in response to russia's full-scale aggression in February 2022. The participants of the initiative are documenting cases, which constitute crimes under the Rome Statute of the International Criminal Court (genocide, crimes against humanity, war crimes). They work in all regions of the country that have become the object of an attack. The initiative works extensively at the international level to use the existing mechanisms of the UN, the Council of Europe, the OSCE, the EU and the International Criminal Court to stop crimes and punish the guilty.
The Center for Civil Liberties became the first Ukrainian organization to win the Nobel Prize in October 2022.
From 10:00 AM to 6:00 PM, the Media Center functions as a co-working space.
For more information:
+38 067 652 91 97
Read more: https://mediacenter.org.ua/news