Back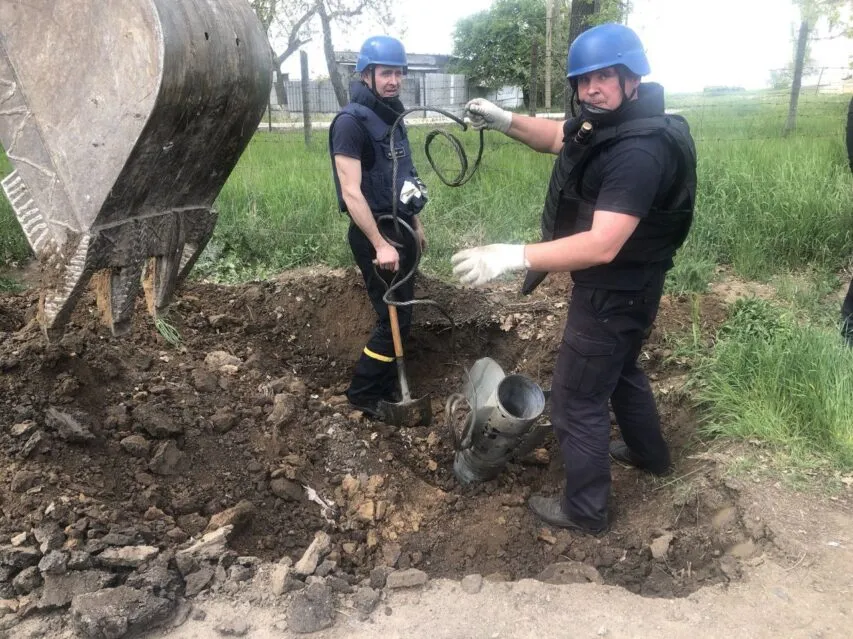 Photo by Main Department of the State Emergency Service of Ukraine in the Odesa oblast
November 2, 2022, 13:04
russians mostly used improvised explosive devicese (IED) to mine private buildings, forest belts and power lines in Mykolaiv Oblast – State Emergency Service
That was stated by Roman Drach, head of the pyrotechnic work group of the emergency and rescue squad of the main department of the State Emergency Service of Ukraine in the Odesa oblast during his briefing at the Media Center Ukraine — Odesa.
Specialists from Odesa took part in demining the liberated territories of the Mykolaiv region, Drach said. During their work, they had to work with mines, shells, aerial bombs, and the remains of unexploded missiles.
"A lot of unexploded cluster munitions, anti-personnel and anti-tank mines. The russians mined buildings, a forest strip, and power lines with home-made ammunition. To complicate the work of our energy workers. Therefore, after shelling and damage to power lines, the units of the State Emergency Service are the first to go," added Roman Drach.
For more information +380500895830
Email: [email protected]
Find us here:
Website: https://mediacenter.org.ua/
Twitter: https://twitter.com/CenterUkraine
Facebook: https://www.facebook.com/UkraineMediaCenter
YouTube: https://www.youtube.com/channel/UCakUdCyDNCdzfosJN2fAWpw
Telegram: https://t.me/mcu_odesa
Read more: https://mediacenter.org.ua/news