Back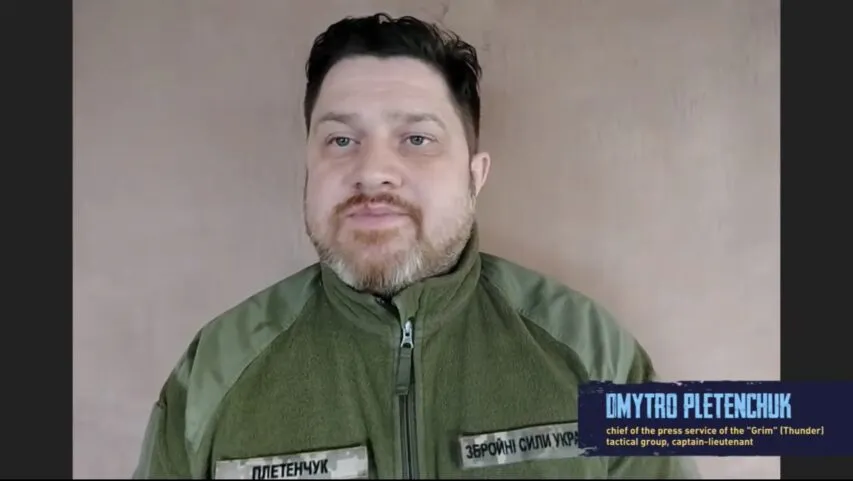 Photo by Media Center Ukraine – Odesa: Dmytro Pletenchuk, chief of the press service of the "Grim" (Thunder) tactical group, captain-lieutenant
March 21, 2023, 12:27
People began to return to the Kherson region – the defense forces of Kherson
More than 50,000 people remained in the regional center – these are mostly those who cannot take care of themselves. Dmytro Pletenchuk, chief of the press service of the "Grim" (Thunder) tactical group, captain-lieutenant
, told about this during a briefing at the Media Center Ukraine-Odesa.
"We do not see any significant changes regarding evacuation. It even seems to me, judging by the road traffic, that the number of people in Kherson has increased a little. I was in Posad-Pokrovsky a week ago, and the locals told me that 300 families have already returned to the village. Three families live in one house and are rebuilding their housing," – Pletenchuk said.
As the officer noted, this village "practically doesn't exist, but people are returning, so it's theirs, and sowing has begun."
He also added that the evacuation is ongoing and is free for those who want to leave Kherson. However, in his opinion, there are mostly people left in Kherson who cannot take care of themselves – more than 50,000 such people.
Read more: https://mediacenter.org.ua/news