Back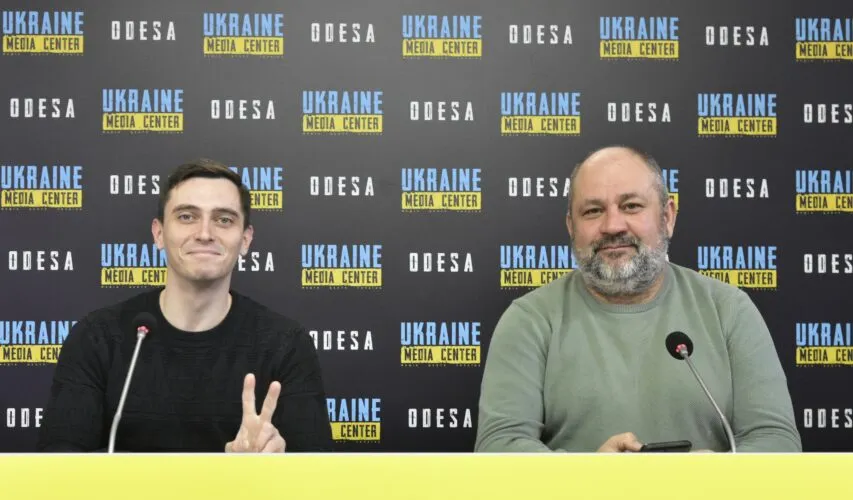 Photo by Media Center Ukraine – Odesa: Stanislav Madens, head of staff "Nekhai Shchastyt"(May you be lucky); Oleksandr Hryniuk, director of Ukrinteravtoservice - Odesa
January 31, 2023, 11:42
Odesa volunteers made a mobile field bath – they will send it to the frontline
The implementation of the project cost 4 thousand dollars. Stanislav Madens, head of staff "Nekhai Shchastyt"(May you be lucky), told about this during a briefing at the Media Center Ukraine – Odesa.
"Our goal is to provide such mobile bathhouses to all army brigades in Odesa region. There are 5 of them, and if at least one baths appears in the brigade, it will be a very big help for the military," the volunteer said.
"One such bathhouse costs 4,000 dollars. The main problem is to find a bus. We found a shuttle minibus on the Internet that used to travel around Odesa. Now we are repairing this bath, painting it, cleaning the wooden elements, and soon it will go to the frontline", Oleksandr Hryniuk, director of Ukrinteravtoservice – Odesa added.
The volunteers' capacities allow making 2-3 such mobile baths per month, Oleksandr Hryniuk added. But the main difficulty is to buy a car.
"Perhaps we will bring such a mobile bath to Deribasivska street so that people can test it. Now many people do not have light, maybe someone wants to try our bathhouse. And they will also join to donate," Oleksandr Hryniuk said.
Read more: https://mediacenter.org.ua/news