Back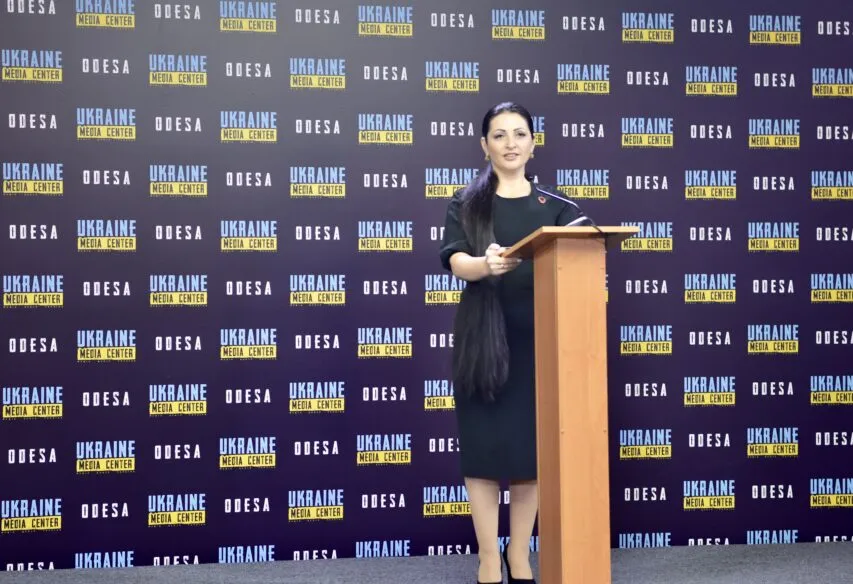 Photo by Media Centre Ukraine — Odesa: Alla Stoyanova, Director of the Department of Agrarian Policy, Food and Land Relations of the Odesa oblast Military Administration
November 16, 2022, 13:36
Odesa oblast is preparing to help the liberated territories of Kherson Oblast
It will mainly be food aid. Alla Stoyanova, director of the Department of Agrarian Policy, Food and Land Relations of the Odesa Regional Military Administration, told about this during a briefing at the Media Center. Ukraine-Odesa
There is no shortage of food in the region, added Alla Stoyanova: "We produce 5-6 times more goods than we consume."
Of the 2.6 million tons of grain crops collected on an area of ​​991,000 hectares, 1.7 million tons are wheat.
"In addition, our region is the only one in the country where rice is currently grown. The gross harvest of this crop was 2.7 thousand tons," said Alla Stoyanova.
In addition, 167,000 hectares of winter rapeseed, 540,000 hectares of wheat and 133,000 hectares of winter barley were sown for the 2023 harvest.
Read more: https://mediacenter.org.ua/news