Back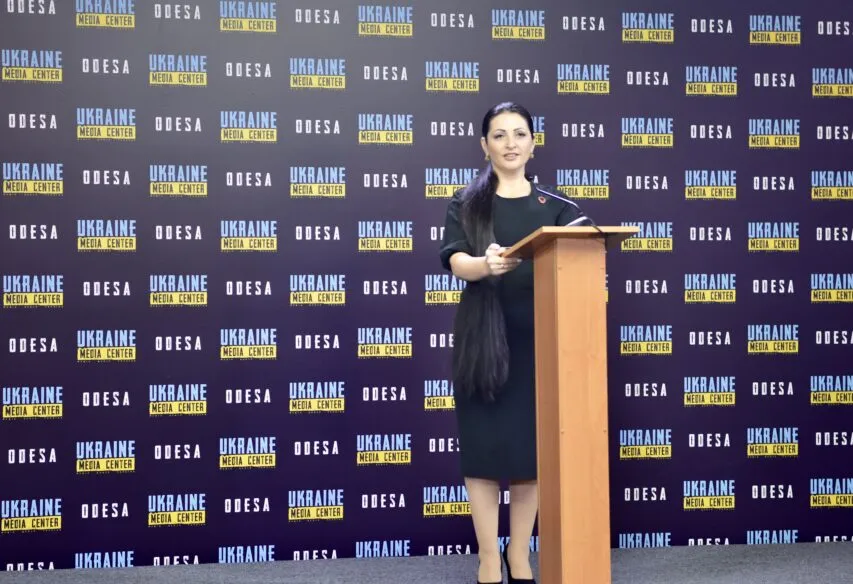 Photo by Media Centre Ukraine — Odesa: Alla Stoyanova, Director of the Department of Agrarian Policy, Food and Land Relations of the Odesa oblast Military Administration
November 16, 2022, 13:42
Odesa farmers received UAH 60.7 million in aid from the European Union
These are special budget subsidies — UAH 3,100 per hectare of land and UAH 5,300 per head of cattle. Alla Stoyanova, director of the Department of Agrarian Policy, Food and Land Relations of the Odesa Regional Military Administration, told about this during a briefing at the Ukraine-Odesa Media Center.
Almost half of them, UAH 29.7 million, were received by 183 farms per cultivated unit of land for the cultivation of almost 10 hectares. 615 personal peasant enterprises received another UAH 24.8 million for the processing of more than 8,000 hectares.
Also, as part of international aid, 69 farms received 1,788 seed units of corn, 78 — 461 seed units of rapeseed (sowing unit – 222 thousand seeds), and more than 1,450 farms received more than 1,200 tons of winter wheat seed material.
101 enterprises receive 928 sleeves for grain storage. 726 have already arrived, Alla Stoyanova reported. Assistance in the amount of UAH 68.7 million was also provided under micro-grant programs.
Read more: https://mediacenter.org.ua/news