Back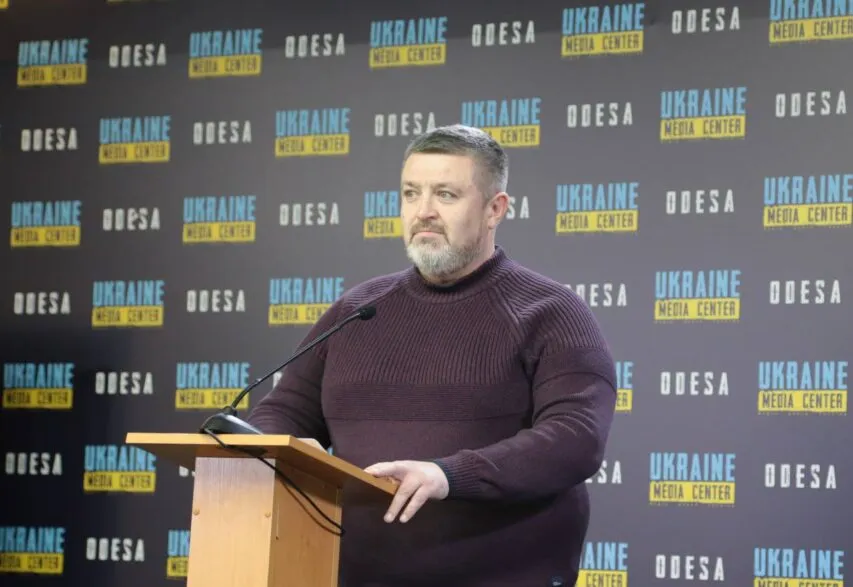 Photo by Media Center Ukraine — Odesa: Serhii Bratchuk, Spokesman for Head of Odesa Oblast Military Administration
October 28, 2022, 13:42
Next week residents of Odesa region will know the schedule of stabilization powers-offs – Odesa Military Administration
The schedule of stabilization shutdowns will be made public next week and easy-to-understand view, Serhii Bratchuk, spokesman for the head of the Odesa Oblast Military Administration, said during a briefing at the Media Center Ukraine — Odesa.
The representative of administration stated that a special conference meeting was organized where a decision was made to urgently adjust the schedules of power-offs.
"I hope that the updated schedule will be made public through the official channels of DTEK "Odesa Grids" as early as next week. The schedule should reflect the needs of wartime, defense, stable operation of critical infrastructure facilities and be understandable for all residents of Odesa region," Serhiy Bratchuk added during the briefing.
There are two types of shutdowns – emergency and stabilization, explained the press service of DTEK "Odesa Grids". Emergency shutdowns cannot be predicted, and it is impossible to predict how long they will last. Instead, stabilization shutdowns occur to balance the operation of the power system. They are initiated by NPC Ukrenergo. With stabilization outages, the situation is more predictable, so it is possible to make an approximate hourly schedule of outages.
All schedules of stabilization shutdowns may be reviewed on the website of DTEK "Odesa Grids".
DTEK "Odesa Grids" urges everyone to lessen consummation of electricity – to turn on energy-consuming devices one by one and to reduce electricity consumption as much as possible in the morning from 06:00 am to 11:00 am and in the evening from 5:00 pm to 11:00 pm.
For more information +380500895830
Email: [email protected]
Find us here:
Website: https://mediacenter.org.ua/
Twitter: https://twitter.com/CenterUkraine
Facebook: https://www.facebook.com/UkraineMediaCenter
YouTube: https://www.youtube.com/channel/UCakUdCyDNCdzfosJN2fAWpw
Telegram: https://t.me/mcu_odesa
Read more: https://mediacenter.org.ua/news