Back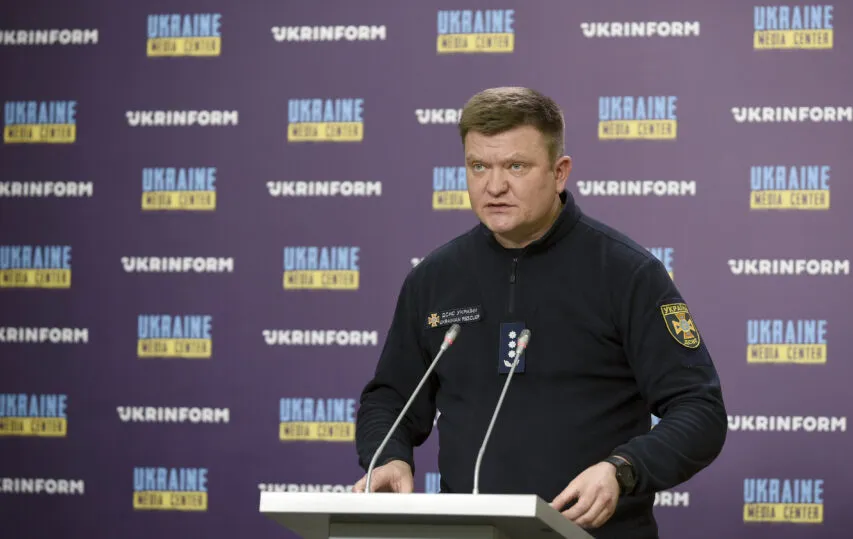 Oleksandr Khorunzhyy, Press Officer of the State Emergency Service, Media Center Ukraine — Ukrinform
March 20, 2023, 14:50
National Mine Action Authority to approve landmine clearance plan for agricultural land — Press Officer of the State Emergency Service
The purpose of the action plan is to create a safe environment for the population by minimizing the social, economic and environmental impact of explosive objects on people's lives and activities, to enable the use of agricultural land for its intended purpose, as well as to restore the economic potential of the agricultural sector.
Oleksandr Khorunzhyy, Press Officer of the State Emergency Service, made this statement at a briefing at Media Center Ukraine — Ukrinform.
He also explained how this plan will be implemented.
"The first (step) is to collect the information on agricultural lands that require priority inspection for explosive objects. We receive this information from oblast military state administrations and analyze it. Then, based on this information, we determine the category and priority of landmine clearance. Next, the areas of territory are distributed and assigned to explosive objects ordnance experts, actual landmine clearance procedures take place and the necessary forces and means are involved. And demined territories are transferred over to the final beneficiaries," — the Press Officer said.
According to Oleksandr Khorunzhyy, explosive objects ordnance units of the State Emergency Service, combat engineering and sapper units of the Armed Forces of Ukraine, the National Guard and the State Special Transport Service, bomb squads of the National Police of Ukraine and mine action specialists will be involved in demining efforts.
In addition, the Spokesman for the State Emergency Service explained how priority areas for landmine clearance will be determined.
"Priority areas for landmine clearance will be determined according to the categories that will be assigned to these areas. For example, low, medium and high categories. Low (category) is the one with less unexploded ordnance, high — with a high degree of contamination with unexploded ordnance. We will also take into account the agricultural sector's categories of economic justification for demining certain areas."
Read more: https://mediacenter.org.ua/news