Back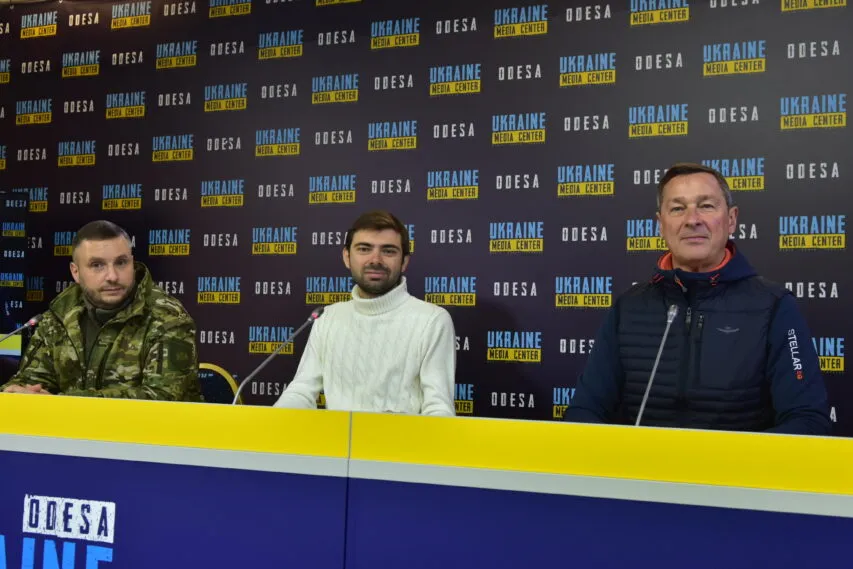 Photo by Media Center Ukraine – Odesa:Dmytro Abramenko, officer of the special battalion of the national police of Ukraine "Tsunami"; Artem Kasparyan, officer of the NGO "Common Goal"(Spilna meta); Arturas Zuokas, member of city council of Vilnius, former mayor
December 20, 2022, 13:13
Lithuanian volunteers brought Ukrainian policemen an SUV and generators
The special forces battalion "Tsunami", which is currently carrying out combat missions in the Zaporizhzhia oblast, received help. Arturas Zuokas, ex-mayor of Vilnius and member of the city council of the Lithuanian capital, told about this during a briefing at the Media Center Ukraine-Odesa.
As he said, it only took a day for people to respond to the request on Facebook.
"We bought an SUV and generators, sleeping bags, warm clothes and the special phone. We have already delivered some of it, and the rest will be delivered after Christmas," Zuokas said.
The officer of the battalion "Tsunami", Dmytro Abramenko, added that such assistance is very important for the unit. His detachment is now operating on the frontline.
"We really need special equipment, gas generators and cars. Because now it is problematic to buy generators even in Odesa, and we require them crucially both for communication and for charging drones," the officer said.
Read more: https://mediacenter.org.ua/news