Back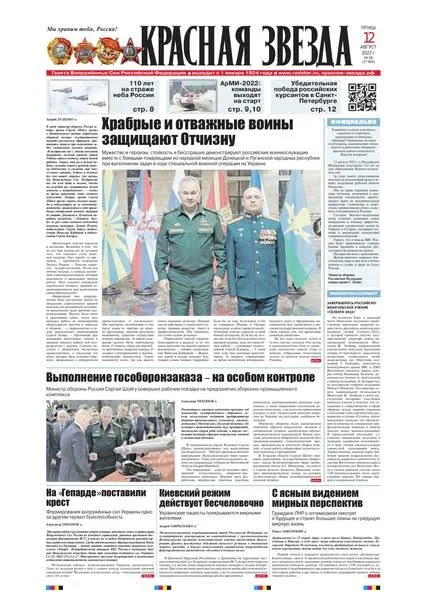 November 1, 2022, 16:23
"Krasnaya Zvezda Newspapers Were Distributed Even to the Homes of Ukrainians": Andrii Nebytov Demonstrated Propaganda Tools That Were Found in the De-Occupied Territories
Propaganda tools that were discovered during examination of de-occupied territories were demonstrated by Andrii Nebytov, Head of Kyiv region police, during the briefing at the Media Center Ukraine — Ukrinform.
"This is their standard newspaper, "Krasnaya zvezda" (The Red Star). We found it in any positions. It is intentionally brought to russian federation's troops. I want to say that they were distributed even to the homes of our citizens during the occupation, so that they study them, and of course, this is focused on an unbalanced mentality, on misunderstanding. And under the conditions of the information vacuum, when they do not allow Ukrainian and any international media to provide truthful information, then, such a newspaper can have an impact, unfortunately," Andrii Nebytov noted.
Andrii Nebytov also showed posters, as they are called, with popular fakes used by invaders, and noted that russians even launch propaganda radio to broadcast their information. Moreover, a lot of books "History of russia" textbooks were found in the de-occupied territories.
Read more: https://mediacenter.org.ua/news