Back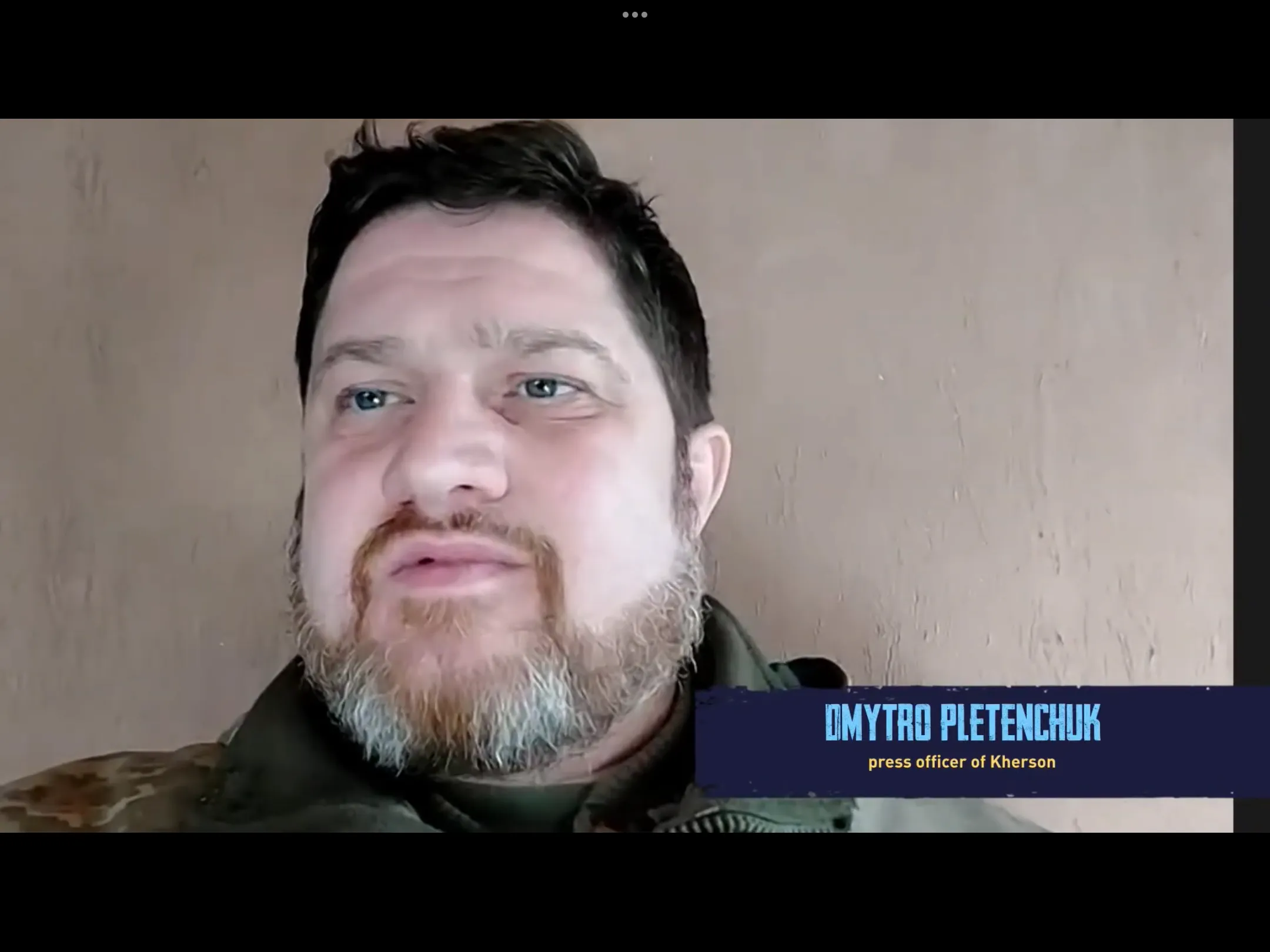 Photo by Media Center Ukraine – Odesa: Dmytro Pletenchuk, press officer to Kherson
February 1, 2023, 14:52
Kherson will become safe when the russians troops will drive away 100-150 kilometers – the city commandant
Currently, russians use almost all kinds of weapons for non-targeted shelling. Dmytro Pletenchuk, press officer of the Kherson commandant's office, told this during a briefing at the Media Center Ukraine – Odesa.
As he noted, now the russians are shelling the city using two different approaches.
"First the city is being shelled using MLRS "Grad", block by block, district by district. At the same time they target tinfrastructure facilities, especially hospitals and energy facilities," the officer said.
According to the officer, in order for the city to be more or less safe, the defense forces need to push russians from the left bank of the Dnieper river for 100-150 kilometers – then it will be difficult for the Russians to hit the city from ordinary weapons – mortars, tanks and artillery.
"But it is not necessary, that the situation will change for the better. They can, as in Mykolaiv, start using more powerful weapons – "Pion", multilaunch system "Tornado-S" and air defense system S-300. Therefore, we need to drive them out at a distance of 100-150+ km as soon as possible. Only then can Kherson be considered a relatively safe city, "Dmitro Pletenchuk said.
Read more: https://mediacenter.org.ua/news