Back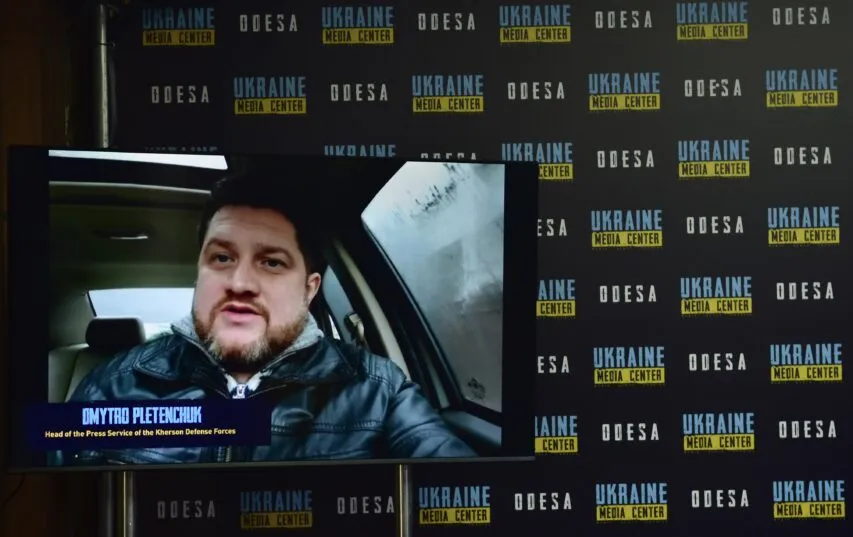 Photo by Media Center Ukraine – Odesa: Dmytro Pletenchuk, Head of the Press Service of the Kherson Defense Forces
December 13, 2022, 12:18
"Kherson is on the front line. Somewhere, the distance to the enemy is only 500 meters" – Kherson defense forces
Therefore, shelling of civilian infrastructure does not stop, people die almost every day. Dmytro Pletenchuk, Head of the Press Service of the Kherson Defense Forces, told about this during a briefing at the Media Center Ukraine – Odesa.
"The situation is very difficult, Kherson is actually on the front line, in some places the enemy is 500 meters away, and they can shoot at us with usual firearms. That's why they are constantly hitting us with MLRS and 82 mm mortars," Dmytro Pletenchuk said.
According to the officer, the most affected is the so-called Ostriv, which is part of the Korabelny district of the city of Kherson.
As Pletenchuk added, the defense forces of Kherson respond with fire, but the russian shelling does not stop. He thinks, russians simply do not care about lives of their people.
Despite the shelling, Dmytro Pletenchuk said, "practically the entire city is provided with water, electricity, and heat, and communication is gradually emerging."
Due to official data, there are now about 60,000 residents left in Kherson, mostly seniors.
Read more: https://mediacenter.org.ua/news