Back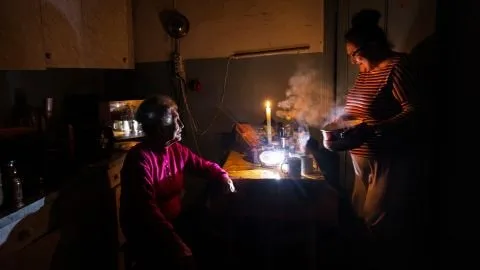 The photo from open sources
November 9, 2022, 14:55
Kherson Has No Electricity and No Communication for the Fourth Day — Deputy of Kherson Oblast Council
Kherson city has no electricity and no communication for the fourth day in a row. Serhii Khlan, Deputy of Kherson Oblast Council, made this report during the briefing in the Media Center Ukraine — Ukrinform.
"Thanks to our Internet service providers, they were still able to complete the equipment that puts out the Internet signal and they establish connection there for a short time using diesel generators so that people can communicate. We get in touch with our people who are in Kherson," Serhii Khlan explained.
He noted that the current humanitarian situation in the city is critical.
"All refrigerators, time-sensitive products are under threat today. All holding facilities are under threat. That is, today Kherson city is on the verge of a humanitarian crisis. The only thing that allows us to survive is interaction of the citizens, farmers, and small enterprises," Serhii Khlan added.
Read more: https://mediacenter.org.ua/news