Back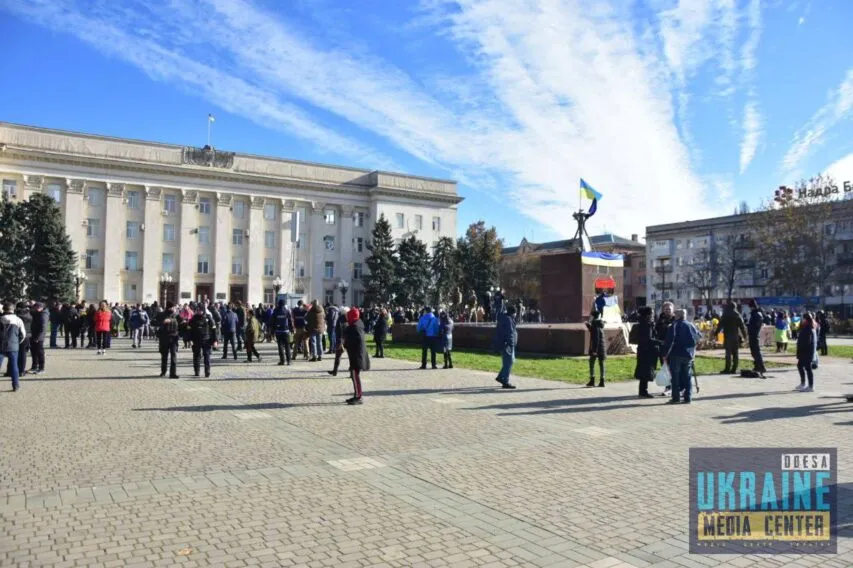 Photo by Media Center Ukraine — Odesa: liberated Kherson
November 18, 2022, 17:31
It will take at least 5 weeks to restore the city's energy infrastructure – volunteer
This opinion was expressed by volunteer Denys Sukhanov during a briefing at the Media Center Ukraine-Odesa.
"Many food kits were brought to Kherson, hospitals are being filled little by little. They have enough medicines for a certain time. There is not enough medicine that you can buy at a pharmacy and treat yourself," added Sukhanov.
The biggest problem of Kherson now is lighting, electricity, water and heat. According to the volunteer, this could be solved by supplying the city with generators and fuel.
"It will take at least 5 weeks to restore the city's energy infrastructure. There are also problems with lighting, electricity, water and heat in Kherson. Government are trying to solve this, the city needs fuel and generators. But generators are not enough in Ukraine, and even in neighboring countries. ", said the volunteer.
Another volunteer, Valery Zarubin, added that "while leaving, the Russians destroyed the entire infrastructure to return Kherson to the Stone Age."
Read more: https://mediacenter.org.ua/news