Back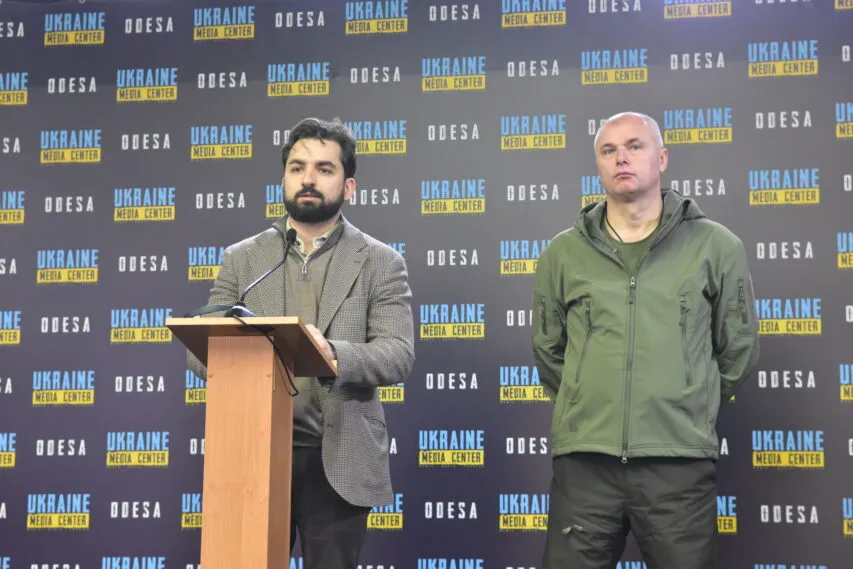 Photo by Media Center Ukraine — Odesa: Oleksandr Yakovenko, Oleksandr Babich
November 9, 2022, 14:32
It is necessary to concentrate on three things – it's pickups, drones, and communication – Odesa volunteers about the army's needs
The government, having become step by step, curtailed the individual needs of the soldiers, and now, volunteers needed to concentrate on these three army's needs. Volunteer Oleksandr Yakovenko expressed such a thought during the briefing at the Media Center Ukraine – Odesa.
As for Yakovenko, there are no special problems with bulletproof vests, helmets, and other possessions simultaneously.
"Pickups is a ceremonial material, it needs to be constantly upgraded in units. There is also a need for drones – and scouts, and kamikaze, stench help to minimize spending. And communication – it's a pity that the volunteers don't attach much respect to it," Oleksandr Yakovenko said.
As adding Oleksandr Babich, director of the NGO organization "Society and Historical Heritage", the pickups themselves can evacuate the wounded. "We are often asked why the camouflage of our cars is not beautiful, because we can't see a red cross on them. At whom there is no sense, be it bright automobiles for the russians it's targets. That's why the pickups go out of the ranks even more quickly, and they need more richly," Babich said.
Read more: https://mediacenter.org.ua/news