Back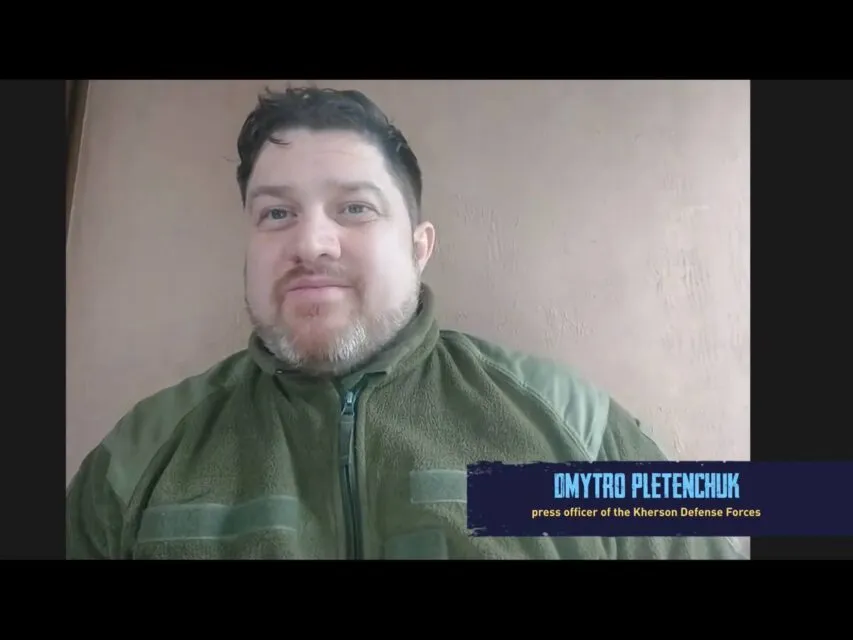 Photo by Media Center Ukraine – Odesa: captain-lieutenant Dmytro Pletenchuk, head of the press service of the "Grim" (Thunder) tactical group
February 22, 2023, 13:46
In order for Kherson to be relatively safe, we need to push the russians back to the middle of Crimea penisula – Kherson's defense forces
Because even if you drive the enemy more than 50 kilometers from the regional center, the russians will change their tactics. Captain-Lieutenant Dmytro Pletenchuk, head of the press service of the "Grim" (Thunder) tactical group, told about this during a briefing at the Media Center Ukraine – Odesa.
"Even when we repel the russians for 50 km, we should not forget that they have other tactics. They used it in Mykolaiv. These are attacks by Kha-55, "Pion" and S-300 missiles, and other long-range weapons. In order for Kherson to become safe, it is necessary to reach the middle of Crimea so that they do not fire with impunity," the officer said.
He also added that even now the shelling of the russians does not go unanswered by the Armed Forces of Ukraine.
Read more: https://mediacenter.org.ua/news