Back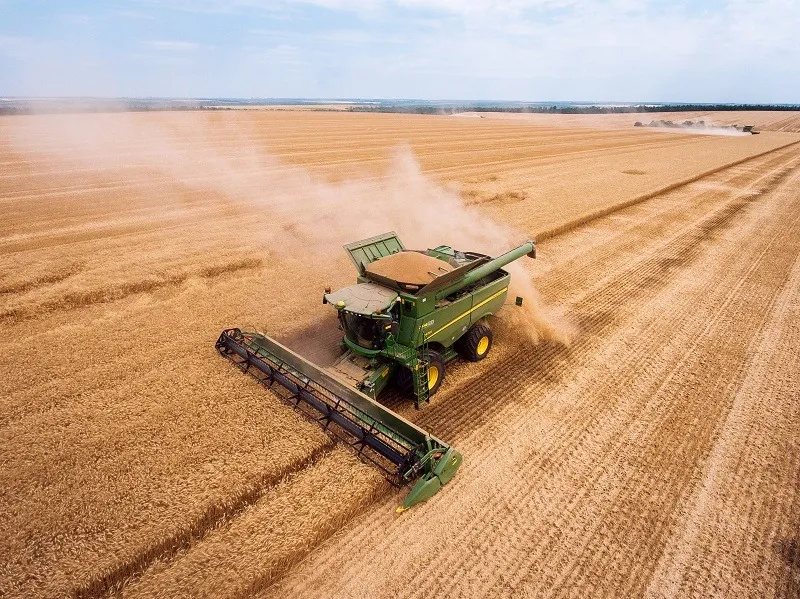 Фото: Facebook/Міністерство аграрної політики та продовольства України
November 23, 2022, 12:41
Grain crops harvested on 81% of areas — Ministry of Agrarian Policy
Grain crops in Ukraine have already been harvested on 81% of sown areas. In total, 9 million hectares have already been cultivated. Ihor Vishtak, Director of the Department for Agrarian Development of the Ministry of Agrarian Policy and Food of Ukraine made this statement at a briefing at Media Center Ukraine.
In particular, farmers have already finished harvesting wheat, but there is still a half of corn and other grain crops left. Buckwheat and sunflower are being harvested, they have been threshed on 98 and 96% of the areas, respectively.
"39 million tonnes of grain were threshed… The spring was quite cold and the growing season started late, the autumn was rainy, the moisture content of the grain is quite high and farmers need to dry it (harvested grain – ed.)," — Ihor Vishtak explained why harvesting is taking so much time.
In general, Ukrainian farmers plan to collect only 51 million tonnes of grain and 16 million tonnes of oil crops.
This is half as much as last year. In 2021, Ukraine harvested a record 106 million tonnes of grain.
As for grain exports, the Ministry of Agrarian Policy says as of November 15, almost 43 million tonnes have been exported from Ukraine since the beginning of the year.
Read more: https://mediacenter.org.ua/news