Back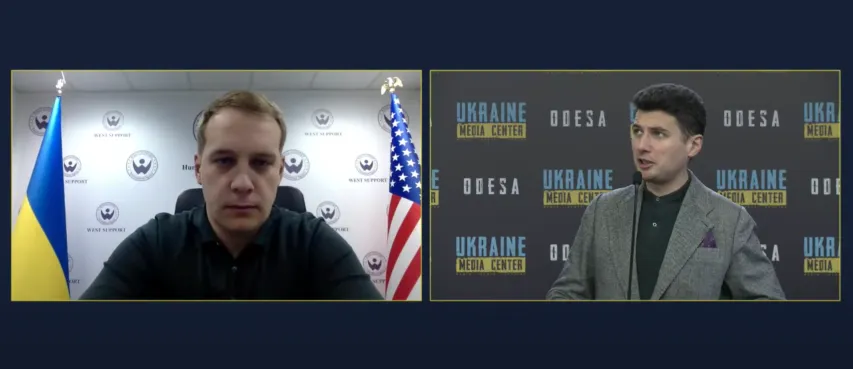 Photo by Media Center Ukraine — Odesa: Mykyta Kozyrenko (left), head of the Ukrainian representative office of the international human rights agency West Support
November 23, 2022, 11:53
From November 24, human rights experts from West Support will start working in Kherson – they will document war crimes
The mission of the human rights agency West Support will last 3-4 days mainly in the Kherson district. Mykyta Kozyrenko, the head of the Ukrainian representative office of the international human rights agency West Support, told about this during a briefing at the Media Center Ukraine-Odesa.
"Three weeks ago, our mission was already working in the de-occupied territories of the Kherson region, tomorrow we will start in the Kherson district – this is the regional center itself and 12-14 villages around. According to preliminary information from people, a lot of improvised places for torturing military and civilians were found in the Kherson district," the specialist said.
As Mykyta Kozyrenko added, then all the collected evidence is transferred to the central office of the agency to be processed. Later, the data is being transferred to the Office of the Prosecutor General of Ukraine to the war crimes department and to the International Criminal Court in The Hague, Netherlands.
Read more: https://mediacenter.org.ua/news