Back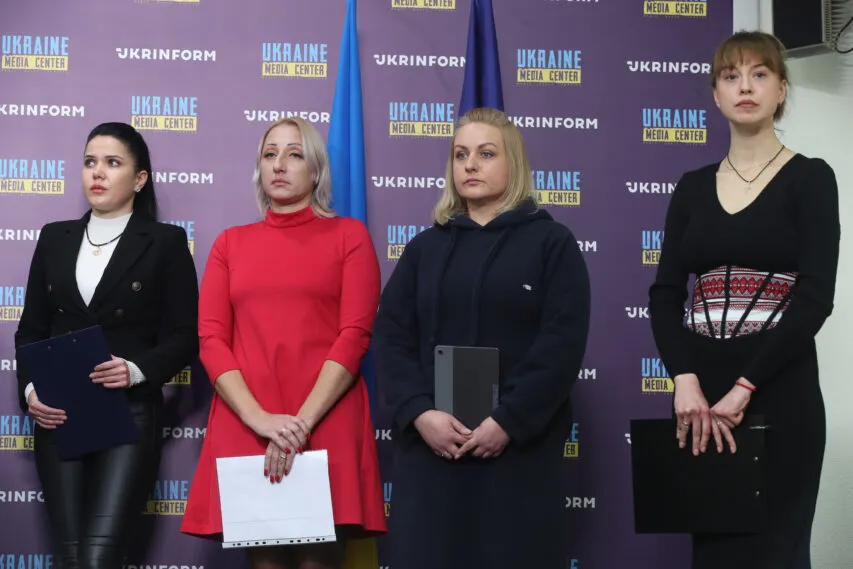 Disappointment of the Year Is Weak and Inefficient Activities of International Organizations with Regard to the Prisoners of War — "Soldiers' Release" NGO
December 27, 2022, 15:10
Disappointment of the Year Is Weak and Inefficient Activities of International Organizations with Regard to the Prisoners of War — "Soldiers' Release" NGO
The formerly efficient rules and principles of work of international organizations are now inefficient and require changes. Nora Storozhuk, wife of a prisoner of war, member of NGO "Soldiers' Release", expressed this opinion during the briefing "Christmas in Captivity" in the Media Center Ukraine — Ukrinform.
"This year, the most important thing, the disappointment, as for us, is very weak and inefficient activities of some international organizations. We must understand that what was formerly efficient is inefficient under the now existing conditions. This does not apply to all organizations, but specifically to the UN and the International Committee of the Red Cross. The international security system in a broad sense should receive new authorities and resources. This does not apply to the people who work in these organizations, they do everything they can. But we are talking about the rules, principles and regulations on which their activities are based. This is exactly what does not work as it should. And this requires urgent changes," Nora stressed out.
According to Nora and other participants of the briefing, relatives of prisoners of war and civilian hostages, international organizations refer to the fact that russia does not provide them with access to the places of detention.
"They tell us they can not, they have no access. But this is not your first conflict, not your first armed aggression. If that does not work, then you need to come up with something that will work. You have capabilities, knowledge, and experience," Nora added.
Read more: https://mediacenter.org.ua/news