Back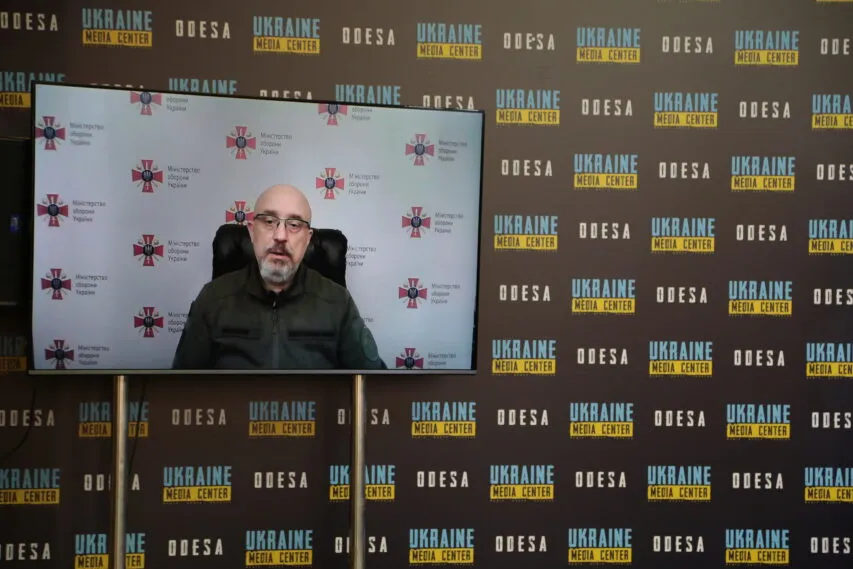 Photo by Media Center Ukraine — Odesa: Oleksii Reznikov, Minister of Defense of Ukraine
November 4, 2022, 14:30
Challenges of the Ukrainian military industry — organizing of repair and maintenance of military equipment and the production of drones of all types — Minister of Defense
Minister Oleksii Reznikov stated this during his briefing at the Media Center Ukraine – Odesa.
"We are preparing to develop three levels of equipment repair and maintenance. These are armored vehicles, mortars, small arms, and other. The first level of repair will be done inside units in the battle zone. The second level, repair of medium complexity, will be organized at the Ukrainian enterprises, that are ready for this. And third level, the most complicated, will be carried out outside of Ukraine, at partner companies, in Poland, Slovakia, and the Czech Republic", – Reznikov said
Another challenge of the Ukrainian military-industrial complex is the production of not only flying drones, but also maritime and ground ones and also anti-drone weapon.
For more information +380500895830
Email: [email protected]
Find us here:
Website: https://mediacenter.org.ua/
Twitter: https://twitter.com/CenterUkraine
Facebook: https://www.facebook.com/UkraineMediaCenter
YouTube: https://www.youtube.com/channel/UCakUdCyDNCdzfosJN2fAWpw
Telegram: https://t.me/mcu_odesa
Read more: https://mediacenter.org.ua/news