Back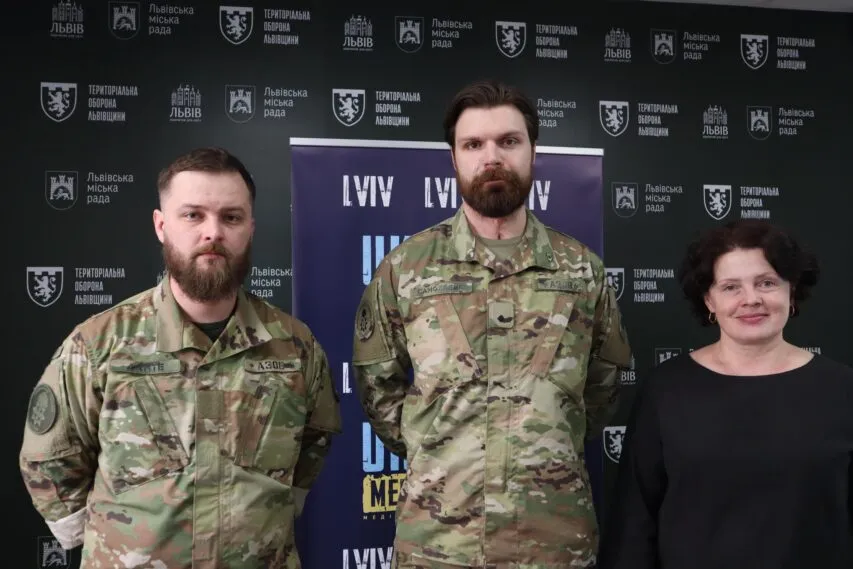 Briefing: Azov's recruitment centre started operating in Lviv
March 29, 2023, 14:10
Azov's recruitment centre started operating in Lviv
Azov's centre invites motivated Ukrainian citizens aged 18 and over to join them.
"The new recruitment centre in Lviv aims to facilitate work with volunteers from the western regions of Ukraine," said Illia Samoilenko, acting deputy commander for personnel, call sign "Gandalf", at a briefing at the Ukraine-Lviv Media Centre.
The brigade is recruiting not only for infantry service. The unit also has a lot of work to do in non-combat units.
"First, you contact us through our call centre. Fill out the form and wait for an interview. Veterans of our unit who can tell about the specifics of service in Azov from their own experience are interviewing the recruit. We find out what the candidate is best at and match it with our needs. If everything suits both sides, the next step is paperwork. The candidate's motivation is essential to us, so you can only get to us if you want to. After completing a 4-5 week combat training course, you start serving under a mobilisation contract," Danylo Shatylo, call sign "Dante", Head of Recruitment.
Volunteers will have the opportunity to get answers to all their questions about serving in Azov at the Lviv Recruitment Centre.
The unified number of the Azov Brigade recruitment centre is 073 033 4308
Watch the full video on the YouTube channel(in Ukrainian): https://youtu.be/gs8-f–SXJk
📍Media center is located at 20 Ruska Street and will function as a co-working space from 10:00 AM to 6:00 PM.
Contact phone:
+38 067 652 91 97
Read more: https://mediacenter.org.ua/news