Back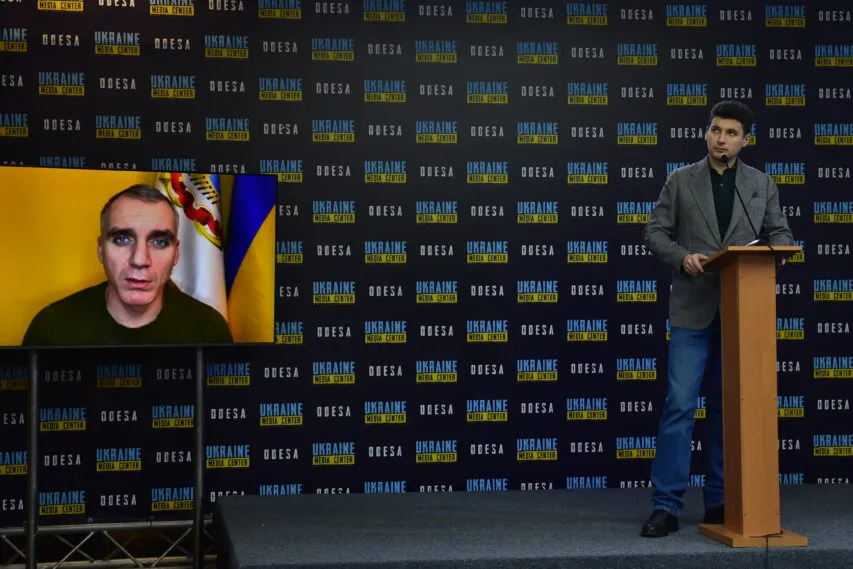 Photo by Media Center Ukraine — Odesa: Oleksandr Senkevich, Mayor of Mykolaiv
November 23, 2022, 14:08
About 230,000 people currently live in Mykolaiv – the mayor
However, there is no special need to return to the city yet, because the danger from russian artillery has not decreased. This was announced by the Mayor of Mykolaiv Oleksandr Sienkovych during a briefing at the Odesa-Ukraine Media Center.
"Earlier we were mostly hit at by S-300 missiles. The shelling did decrease after the liberation of Kherson, but we ask the people of Mykolaiv not to relax. We see many people who want to return, I can't forbid it, but I don't advise it either," said Oleksandr Sienkevich.
As the mayor added, few people from Kherson want to move to Mykolaiv. "We do not see many IDPs from Kherson. Many of those who come to us from Kherson go further to the west of Ukraine or abroad. However, we are ready to meet everyone who wants to, but we don't know what to expect from winter," said Oleksandr Sienkevich.
The head of the city added that 230 thousand people live in Mykolaiv now, before the war the population of the city was 500 thousand.
Read more: https://mediacenter.org.ua/news