Back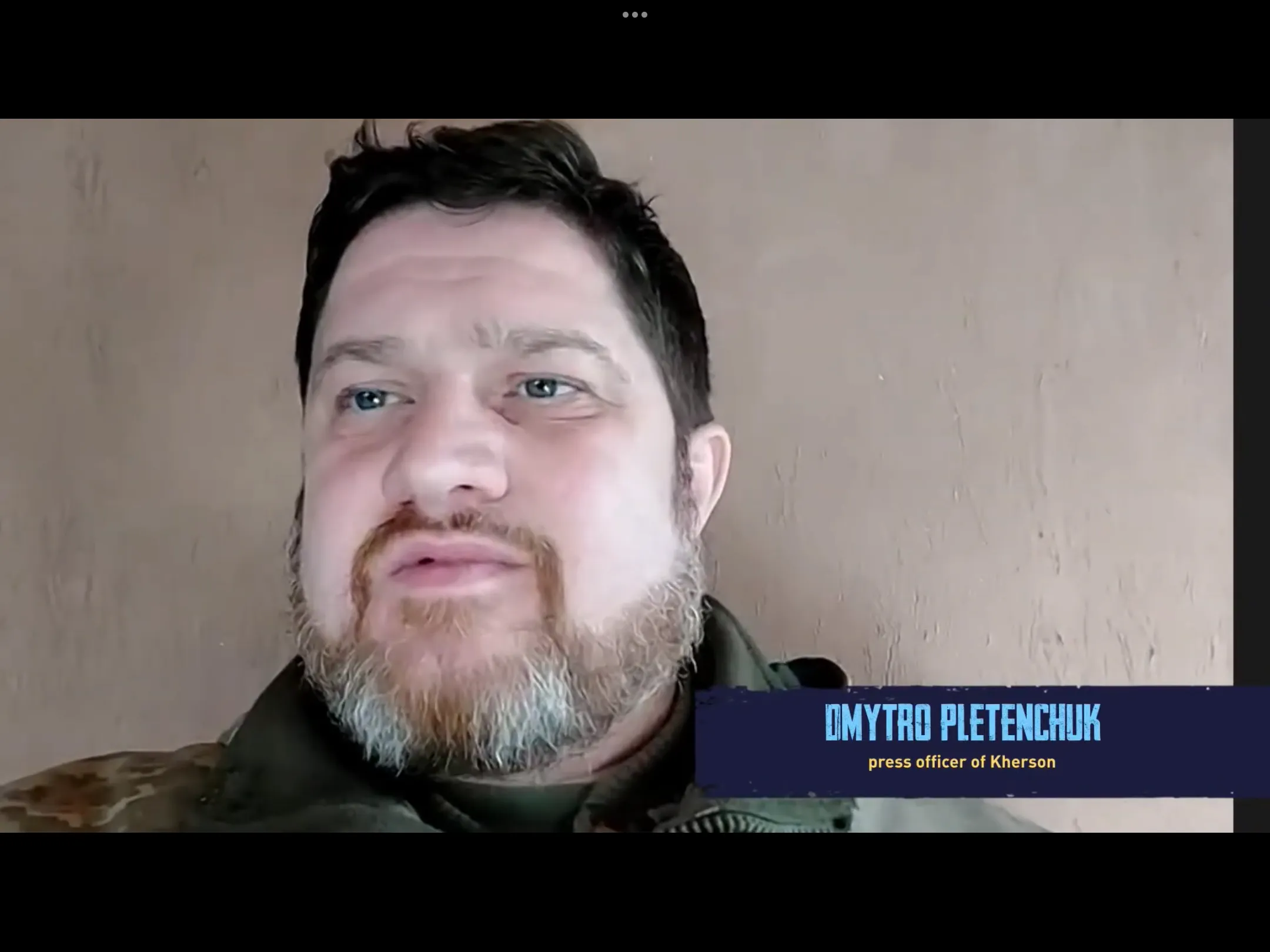 Photo by Media Center Ukraine – Odesa: Dmytro Pletenchuk, press officer to Kherson
February 1, 2023, 14:55
80% of the population left Kherson – press officer of Kherson
60 thousands people live in the city now. Before February 24, 2022 there were about 330 thousands by. Dmytro Pletenchuk, press officer of the Kherson commandant's office, told about this during a briefing at the Media Center Ukraine – Odesa.
"About 60,000 people remained in Kherson, which is 20% of the city's population before the full-scale invasion. 100,000 people left during the occupation, and the rest left after the shelling began. Mostly these are socially vulnerable groups who cannot afford to evacuate, or very patriotic people who do not want to leave. They say – we lived under occupation, what can these shellings scare us", Dmytro Pletenchuk said.
As he noted, there are currently no safe locations in Kherson, so the authorities urge people to evacuate.
"From the first day of liberation, we call people to evacuate. But now we do not see many people leaving Kherson. And people do not return to the city itself either. Probably, it is right, because the situation is dangerous", Dmytro Pletenchuk noted.
Despite the constant shelling, as the officer noted, it cannot be said that there is a "humanitarian catastrophe" in Kherson.
"The situation is not critical – there is water, there is heating. It is impossible to say that it is a humanitarian catastrophe. Shops and pharmacies are open, humanitarian aid distribution points are open. There are about 18 such locations. The city is functioning normally," the officer said.
As Dmytro Pletenchuk also noted, the Ostriv neighborhood is the most dangerous in Kherson.
"The communications of life support systems are constantly destroyed there. However, people still stay there, even with children. And they constantly have problems with energy supply, because repair crews cannot always go there because of the danger," the officer noted.
Read more: https://mediacenter.org.ua/news