Back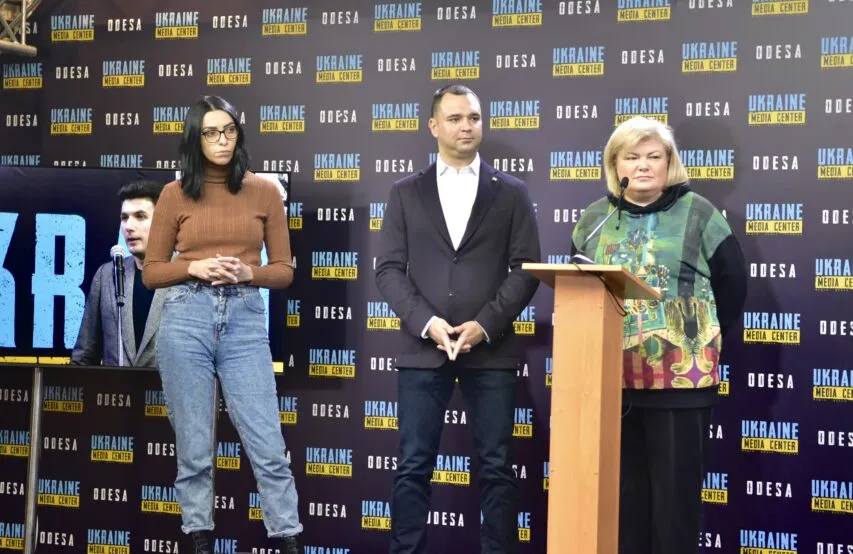 Photo by Media Center Ukraine — Odesa: Kateryna Madens, head of the Odesa branch of NGO "Avtomaidan"; Olena Rotari, volunteer of the "Let's be happy" (Khay shchastyt) headquarters; Mykyta Karpenko, head of the NGO "National Health and Safety Council", head of the project #Aid4Ukraine
November 29, 2022, 14:05
1000 filters for water purification will go from Odesa to Kherson oblast
Them will gift from international organizations. Olena Rotary, a volunteer of volunteer organisation "Hay Shastit" ("Good luck"), spoke about thatAbout the hour of the briefing at the Media Center Ukraine – Odesa.
"The other day we brought 20 tons of humanitarian aid to the Kherson region. We have not brought in 1000 filters for water purification, because the situation in the Kherson region with drinking water is catastrophic," Olena Rotary said.
So the volunteer added that for two months now Odessa has not taken humanitarian aid, that it is more important to go to the de-occupied territory. "All right now Kherson is under shelling, a lot of people are calling to see us, we will need additional help from us. Clothes, dishes. Alas, what people ask for is a job, "added Olena Rotary.
Read more: https://mediacenter.org.ua/news