Back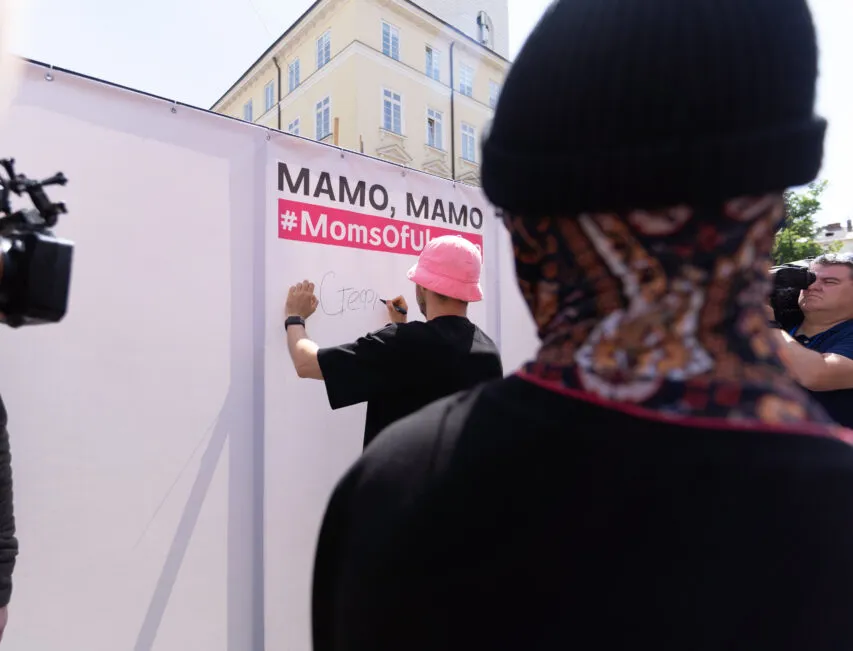 May 17, 2022, 13:45
"Stefania My Mom, My Mom Stefania…" — Kalush Orchestra, Winners of Eurovision Song Contest 2022, Join the #MomsOfUkraine Initiative
Members of Kalush Orchestra wrote their mothers' names on a huge stand near Media Center Ukraine as a sign of their respect and gratitude. Having done so, they launched the #MomsOfUkraine initiative.
Oleh Psiuk, Kalush Orchestra's frontman, was the first to write his mother's name, Stefania. He also talked about his mom's response to his dedication of the winning song in the Eurovision Song Contest to her.
"She couldn't sleep till 3 o'clock in the morning. She kept checking on us, and she was very emotional. Of course, she's happy! A song I dedicated to my mom ranked first at the Eurovision Song Contest and brought a victory for Ukraine. What other emotions would you expect?" Oleh Psiuk said.
Everyone can take part in the #MomsOfUkraine initiative and express their love by writing their mom's name on the stand at Lviv's Rynok Square, publishing a post under the #MomsOfUkraine tag on social media, or by simply calling their mom and thanking her for everything.
Read more: https://mediacenter.org.ua/news