Back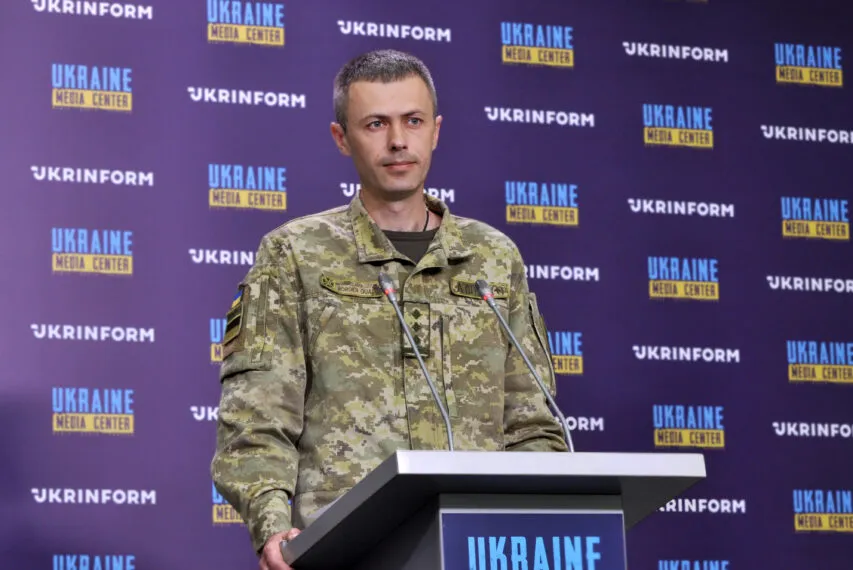 Андрій Демченко, Медіацентр Україна - Укрінформ, 23 червня
June 23, 2022, 13:28
State Border Guard Service warns of provocations: belarus invites Ukrainians to gather wild plants without making any agreements
There are no significant changes on the border with belarus. Units of the belarusian Armed Forces keep about seven battalions and separate units of the Ministry of Internal Affairs at the border. Engineering structures are being built and the usage of electronic warfare is being recorded in the border areas.
This statement was made by Andrii Demchenko, Spokesperson for the State Border Guard Service of Ukraine at Media Center Ukraine — Ukrinform.
"A few days ago, the Border Committee of belarus allowed Ukrainians from the border areas of Rivne region to visit forests to gather wild plants. This decision was made unilaterally, it is a provocation. No negotiations were held on this issue. The security of our citizens in this country remains in question," — he said.
Checkpoints will not operate in this direction and citizens will not be allowed to pass.
Read more: https://mediacenter.org.ua/news