Back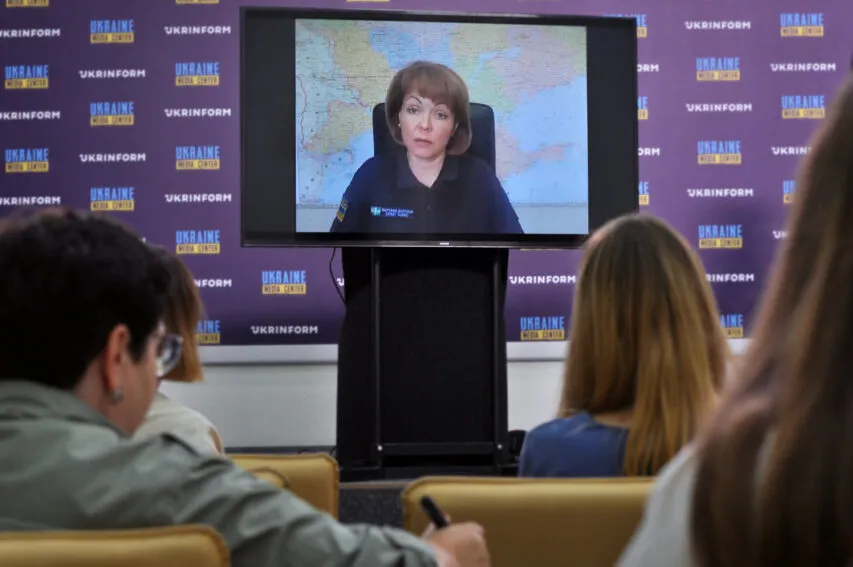 Наталя Гуменюк, начальник об'єднаного координаційного прессцентра Сил оборони півдня, Медіацентр Україна-Укрінформ, 8 серпня
August 8, 2022, 15:14
Southern Defense Forces continue to inflict precise strikes on enemy without destroying infrastructure
Natalia Humeniuk, Head of the United Coordinating Press Center of Security and Defense Forces of the South of Ukraine made this statement at Media Center Ukraine — Ukrinform when commenting on the recent strikes on Antonivskyi bridge in Kherson region.
"For a long time, the defense forces of the south have been maintaining fire control that works, has its purpose and inflicts precise strikes on the enemy's plans. We do not destroy the infrastructure, we do not allow the enemy to use it," — she said.
In Kherson and Mykolaiv regions, the Armed Forces of Ukraine have information on the location of enemy's equipment and forces and are gradually neutralizing them. Having lost supplies, the enemy is demoralized and cannot continue fighting as before.
Read more: https://mediacenter.org.ua/news