Back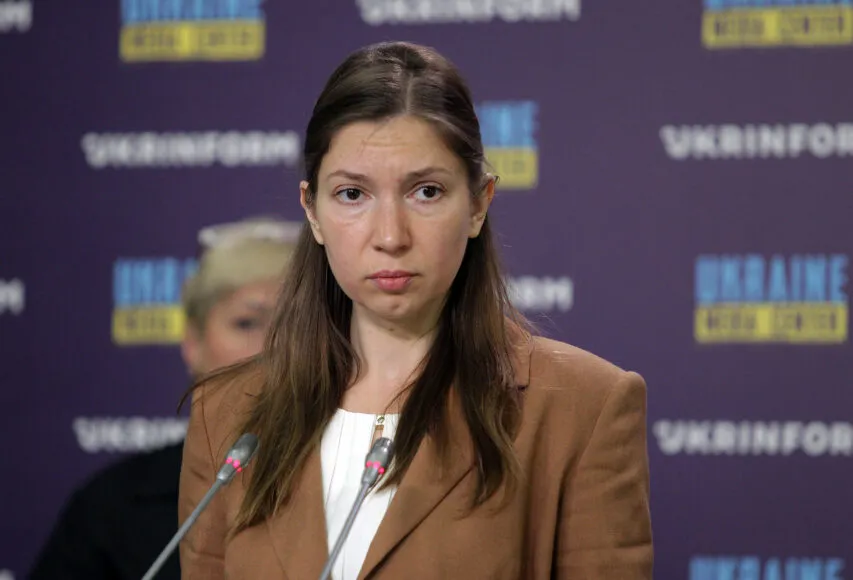 Nataliia Zarytska, a wife of a POW (Olenivka), Chair of the "WOMEN OF STEEL" Council of Wives and Mothers of Ukraine's Defenders", Media Center Ukraine — Ukrinform
September 6, 2022, 15:25
Сouncil of Wives and Mothers of Ukraine's Defenders puts forward three options for release of Azovstal POWs
Nataliia Zarytska, a wife of a POW (Olenivka), Chair of the "WOMEN OF STEEL" Council of Wives and Mothers of Ukraine's Defenders" made this statement at Media Center Ukraine — Ukrinform.  
"The way out of the situation is the following: the release of our prisoners of war; or a simultaneous all-for-all exchange; or the extraction of our defenders to a third country," — the wife of a Ukrainian prisoner of war noted.
As reported, it has already been 40 days since the terrorist attack in Olenivka. On July 28, a powerful explosion took place on the territory of the former correctional colony No. 120 in the city of Olenivka, which is currently used as a place of detention for Ukrainian POW. As a result of the explosion, the premises where the captured Ukrainians were located was destroyed. According to russian sources, about 40 Ukrainians were killed. Not a single "employee" of the colony was injured.
Read more: https://mediacenter.org.ua/news