Back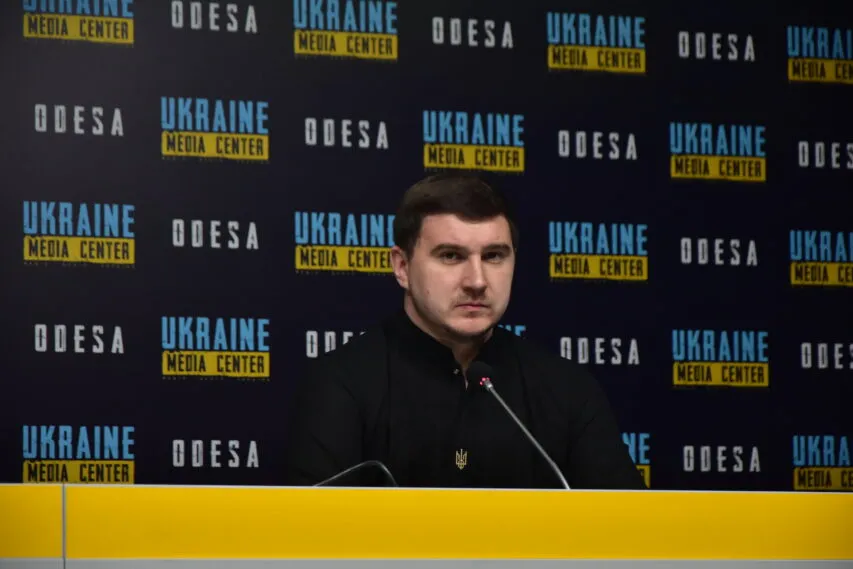 Photo by Media Center Ukraine – Odesa: Volodymyr Frolov, director of the department of economic policy and strategic planning of Odesa military state administration
May 26, 2023, 13:16
Since the beginning of the grain deal, 952 vessels have left the ports of "big Odesa"
They have exported 30.3 million tons of agricultural products to the countries of Asia, Europe and Africa, including corn, wheat, sunflower oil, sunflower, barley, rapeseed, meal, and sunflower. Volodymyr Frolov, director of the department of economic policy and strategic planning of the Odesa regional military Administration, said this at a briefing at the Media Center Ukraine – Odesa.
"Since the beginning of the grain deal, 952 vessels have left the ports of Greater Odesa. However, the rate of vessels leaving the ports is still critically low. Only three ships a day, out of the proposed nine, are inspected in the Bosphorus and given permission to sail to Ukrainian ports for food. Currently, 120 ships are waiting for inspection in Turkish territorial waters. 98 are waiting to enter ports for loading, and 22 are waiting to leave with agricultural products. The vast majority of them are waiting for several weeks. This is a deliberate destabilization of the situation," – the official added.
Volodymyr Frolov added that due to the blockade of the Black Sea ports, the region's seaports on the Danube have begun to develop.
"Compared to the pre-war period, the total cargo handling in 2022 increased three times, in the port of Reni – five times, in the port of Izmail – 2.2 times, in the port of Ust-Dunaisk (Kiliya) – 12.2 times." — the official added.
He noted that in four months of 2023, the Danube ports handled 9.2 million tons of cargo. And in all ports of the region – 22.1 million tons.
Read more: https://mediacenter.org.ua/news