Back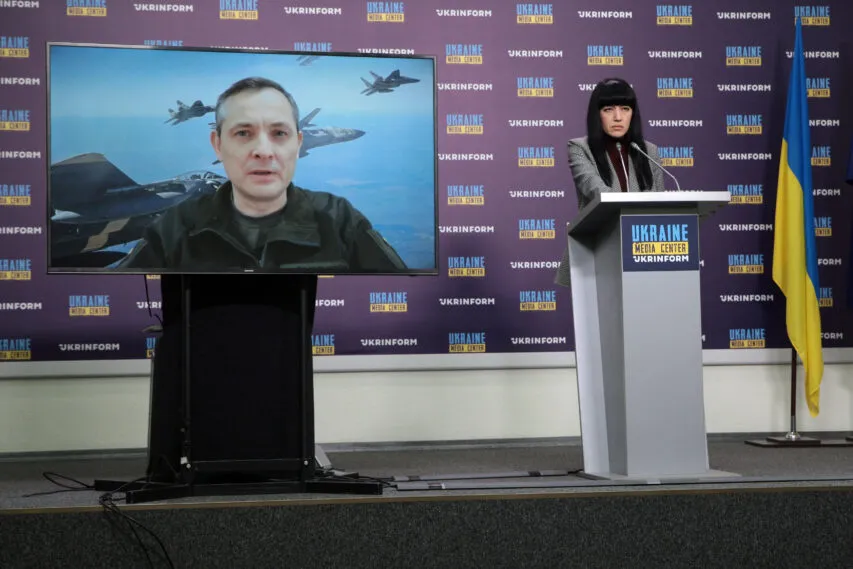 Yurii Ihnat, Spokesperson of the Air Forces Command of the Armed Forces of Ukrain, Media Center Ukraine — Ukrinform
January 16, 2023, 15:51
"Since February 24, Ukraine has not shot down any of 210 Kh-22 missiles, one of which hit Dnipro residential building: there are no available means," Ihnat
The enemy hit a residential high-rise building in Dnipro with a Kh-22 missile, which is technically impossible to shoot down with the means available in Ukraine. Yurii Ihnat, Spokesperson of the Air Forces Command of the Armed Forces of Ukraine made this statement at a briefing at Media Center Ukraine — Ukrinform.
"Missiles flew to different regions of Ukraine. First and foremost, the enemy was trying to hit critical infrastructure facilities and other targets. We can see that a residential building in Dnipro, which was hit by a Kh-22 missile, was also targeted. I emphasize that it is impossible to shoot down Kh-22 missiles with the means we have in our arsenal," — Ihnat said.
The Spokesman said that according to Lieutenant General Mykola Oleschuk, the Commander of Ukraine's Air Force, since December 24, more than 210 missiles of this type have been launched on the territory of Ukraine.
"None was destroyed. They may have fallen by themselves before getting (to their targets), because the weapons are outdated not only morally, but also physically. And their efficiency depends on how well they are stored. Many simply fell in the fields without getting (to their targets). Maybe that's how they were included into the statistics of shot down (missiles)," — Ihnat added.
Read more: https://mediacenter.org.ua/news