Back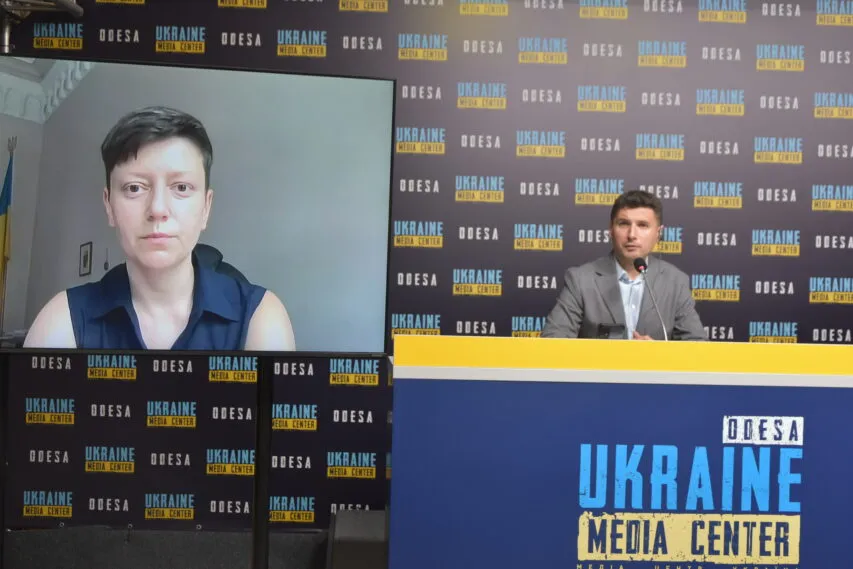 Photo by Media Center Ukraine – Odesa: Kateryna Chueva, deputy minister of culture and information policy of Ukraine
July 18, 2023, 14:41
Since 24 February 2022, 664 cultural heritage sites and more than 1400 cultural infrastructure facilities have been damaged or ruined
These data as of 25 June 2023 were provided by Kateryna Chueva, deputy minister of culture and information policy of Ukraine, at a briefing at the Media Center Ukraine – Odesa.
She noted that this data relates only to the safe territories controlled by Ukraine and are now safe. It is still dangerous to conduct such research in the war zone, on mined and occupied territories.
"As of 25 664 cultural heritage sites have been damaged. Among them, 514 are monuments of local significance, 84 are of national significance, and 66 are newly discovered cultural heritage sites. Among them, 211 are monuments of architecture, 186 are monuments of architecture and urban planning, 179 are monuments of history, 18 are monuments of monumental sites, 16 are archaeological sites, and 17 are monuments of urban planning and monumental sites," – Chueva said.
She added that, according to the regional military administrations, 24 monuments were completely destroyed, 523 were partially damaged, and the extent of damage to another 115 needs to be clarified.
"As for the cultural infrastructure facilities – libraries, museums, art schools, theaters, etc. – more than 1,400 of them have been damaged," – the official said.
She also added that the damage is being recorded by all available methods, but to draw final conclusions, each affected facility needs to be inspected in situ.
Read more: https://mediacenter.org.ua/news