Back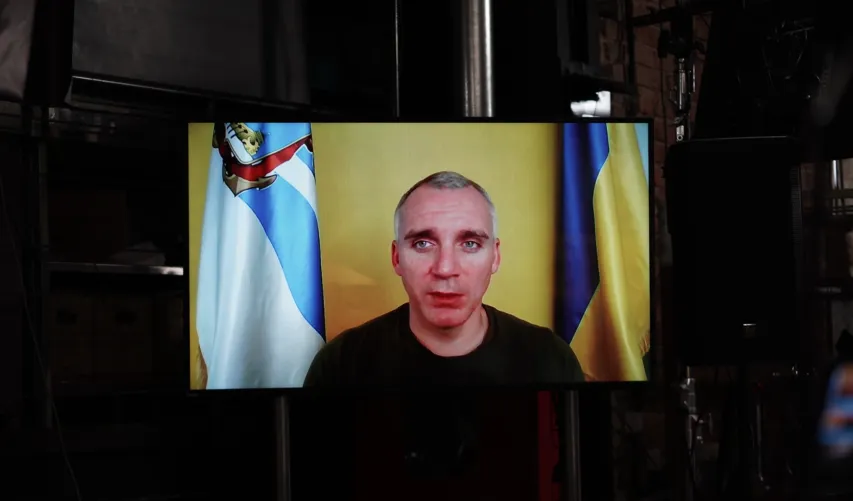 Олександр Сєнкевич, міський голова Миколаєва у Медіацентрі Україна, 6 липня
July 6, 2022, 12:58
Shelling of Mykolaiv on July 5 results in damages to 10 high-rise buildings and one military town building — Mykolaiv mayor
As a result of the missile attack on Mykolaiv on July 5, 10 residential high-rise buildings were partially destroyed. In addition, the russians also hit one military target. This statement was made by the mayor of Mykolaiv Oleksandr Sienkevych during a briefing at Media Center Ukraine.
According to the mayor of the city, the building is in a military town that no longer contains servicemen.
"The 72nd brigade left their military town and went to the East when one of the facilities was destroyed at the beginning of the war. But all this time, the russians continue to shell their town," — Sienkevych said.
According to the mayor, since February 24, only 20 days have been free of shelling in Mykolaiv. Most often, the occupiers use multiple rocket launchers, firing from the direction of Kherson. Therefore, due to the proximity of the enemy's positions, the rockets arrive in a matter of minutes, and the alarm is triggered already after the explosions have sounded.
The mayor also once again called on the residents of Mykolaiv to evacuate if possible. Currently, about 230,000 residents remain in the city out of the 500,000 who lived there before the war.
Read more: https://mediacenter.org.ua/news