Back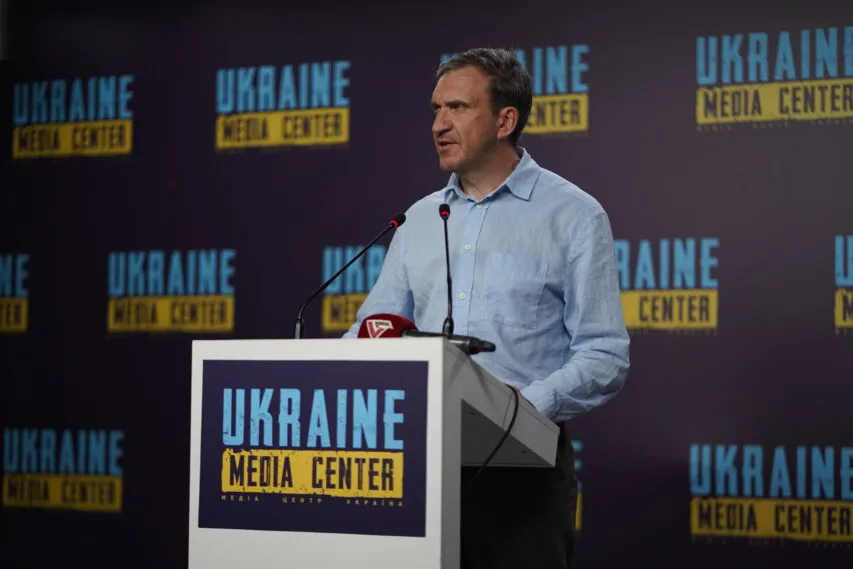 June 8, 2022, 12:17
"Seventy Percent of Ukraine's Budget Is Spent on the War, So It Is Not the Right Time to Liberalize Taxes," Pavlo Sheremeta, Economist
Currently, 70% of Ukraine's national budget is spent on the war, and the tax liberalization is not the right step to make under such circumstances. Pavlo Sheremeta, economist and Minister of Economic Development and Trade (2014), explained the situation during his briefing at Media Center Ukraine.
"The state needs money to survive. So, the businesses that still have the volumes and can work and pay taxes — at least in the pre-war amount — can help a lot," Pavlo Sheremeta said.
According to him, the country is short of money to bridge the budget deficit. The expert also said that the state must support businesses and eliminate any red tape.
"An unnecessary registration procedure or paper document, or an interview with the tax inspector or uniformed agencies, any inopportune clarification of anything to anyone means wasting your productivity. Because the world is working in the meantime," Pavlo Sheremeta explained.
Read more: https://mediacenter.org.ua/news