Back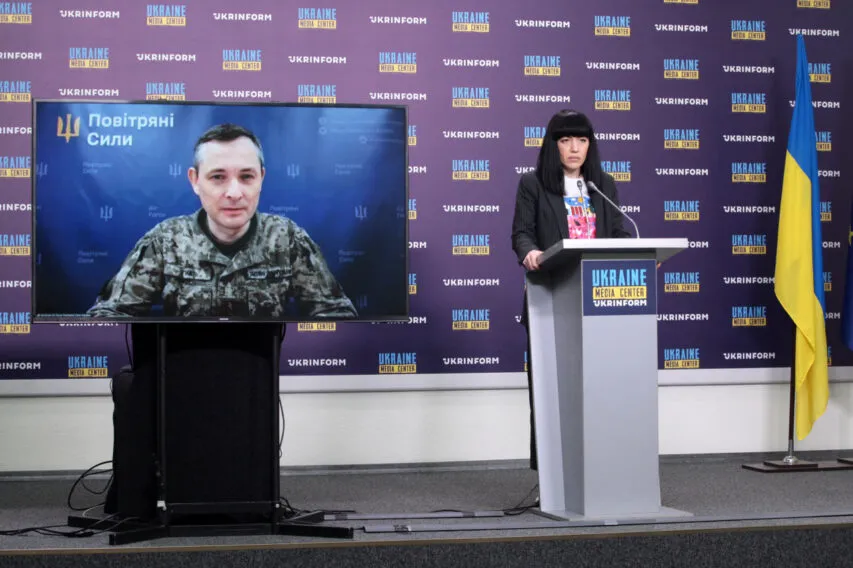 Yurii Ihnat, Spokesperson of the Air Forces Command of the Armed Forces of Ukraine, Media Center Ukraine – Ukrinform
May 8, 2023, 14:04
Seven Tu-22M3 long-range aircraft attacked the Odesa region overnight – Yurii Ihnat
The occupiers carried out a massive nighttime missile attack on May 8, hitting civilian and industrial facilities in the Odesa region with powerful Kh-22 missiles, each warhead of about a ton.
Yurii Ihnat, Spokesperson of the Air Forces Command of the Armed Forces of Ukraine, made the relevant report at a briefing at the Media Center Ukraine – Ukrinform.
"russian invaders attacked the Odesa Oblast with Tu-22M3 aircraft deployed in the occupied Crimea Cape Tarkhankut. There were 7 long-range bombers stationed in Engels, and Shaykovka struck the Odesa region with Kh-22 missiles. The weight of the powerful missile warhead is about 950 kg. However, it's also inaccurate, so there are often cases of hitting residential buildings. Kremenchuk and Dnipro are some of the most notorious examples of russian terrorism," he said.
In addition, Yurii Ihnat noted that the enemy had hit civilian infrastructure once again.
"This time, they fired up at civilian industrial facilities over again. There were no military facilities there. Some of the missiles did not reach the target, possibly being self-destructing or either fell into the sea, and some eventually reached the coast and hit these facilities."
Read more: https://mediacenter.org.ua/news