Back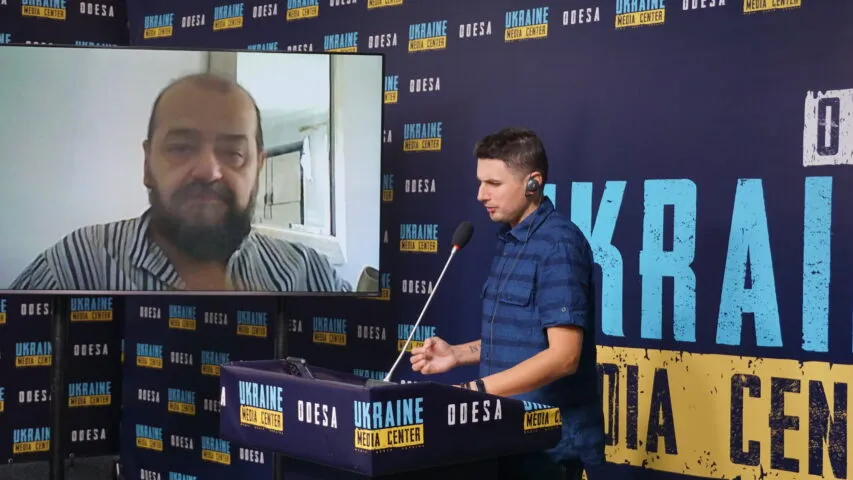 Photo by Media Center Ukraine – Odesa: Dragan Šormaz, member of the Serbian Parliament (2001-2022), former member of the parliamentary committee on defense and security
October 3, 2023, 16:01
Serbians support russia because of propaganda and ignorance of history – former member of the Serbian parliament
And also because of the international policy of the current government. This opinion was expressed at a briefing at the Media Center Ukraine – Odesa by Dragan Šormaz, Member of the Serbian Parliament (2001-2022), former member of the Parliamentary Committee on Defense and Security.
"Serbians do not know the history of Ukraine and its relations with russia. They do not know how moscow appeared. They don't know that in the 1990s, Ukraine helped Serbia more than russia. It helped with food, oil, and did not recognize Kosovo's independence. It helped maintain our air force. But people do not know this because pro-Russian propaganda is very strong," – the former MP said.
According to Mr. Šormaz, about half of the Serbian population considers Russia a friend of Serbia because of the propaganda of Serbian President Aleksandar Vucic. This is despite the fact that 70% of Serbia's economy depends on the European Union market, 21% on the Balkan countries, and only 9% on other countries, including russia.
Read more: https://mediacenter.org.ua/news