Back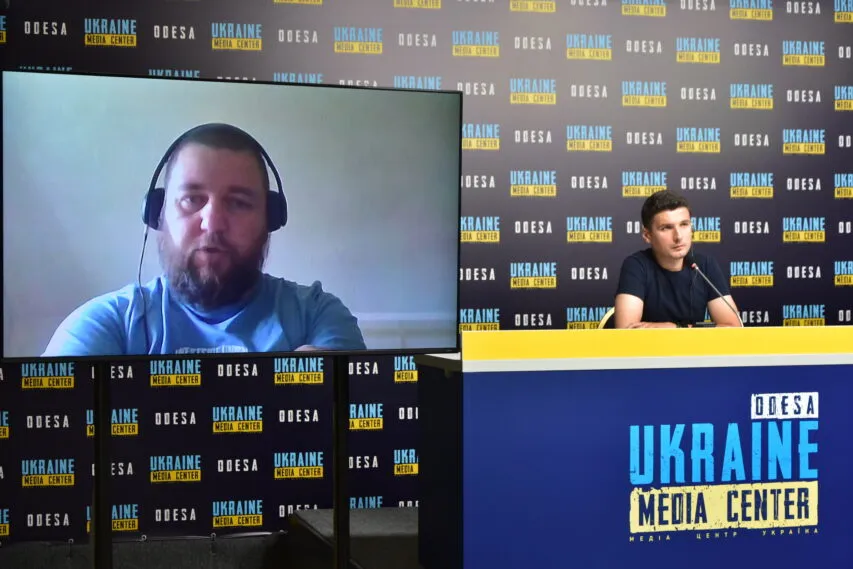 Photo by Media Center Ukraine – Odesa: Serhiy Nyemtsev, the chief specialist of the sector for monitoring the situation regarding the occupied territories of the department of cultural heritage of the Ministry of culture and information policy
June 27, 2023, 16:46
Scientist: There may be monuments unknown to archaeological science on the flooded territory of Kherson region
Scientist Serhiy Nemtsev, the governmental chief monitor of the occupied territories, said this at a briefing at the Media Center Ukraine – Odesa.
He said that before the Kakhovka hydroelectric power station was build and the Kakhovka reservoir appeared, this territory was known to scientists as "Velykyi Lug".
"It was a very convenient area for living, starting from the late Paleolithic era and up to the Middle Ages. The variety of bioresources allowed the people who settled there to provide themselves with food. And on these territories there are monuments and settlements that gave the name to entire archaeological cultures. If you read a course on the archaeology of southern Ukraine, you will always mention the monuments located in that area. Potentially, there are monuments there that we know nothing about," – Nemtvsev noted.
He added that the dam's blowing up destroyed the geographical references of those archaeological expeditions that once worked in the area.
"In the 1950s, an archaeological expedition worked there in emergency mode. It found Scythian settlements, but the geographical references were not very good. And because of the explosion, they are not relevant at all. If we find something, it will be difficult to establish whether it is the same settlements that were found in the 1950s," – the scientist noted.
Read more: https://mediacenter.org.ua/news