Back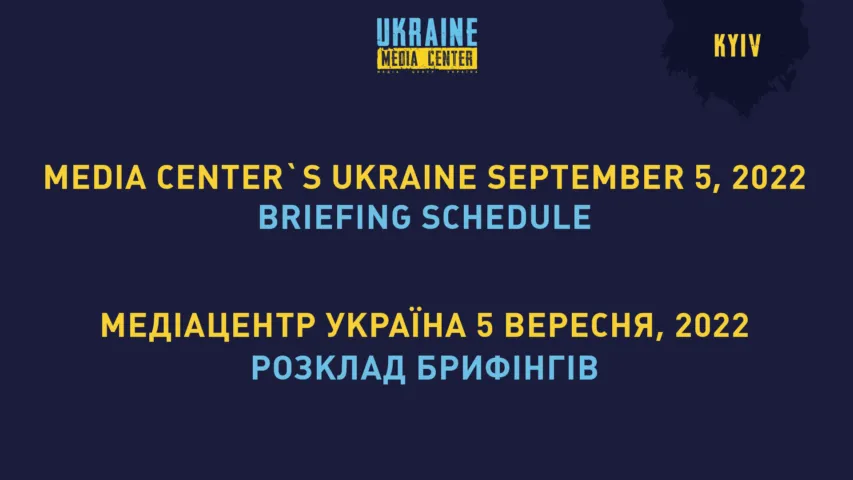 September 4, 2022, 18:49
SCHEDULE OF MEDIA CENTER UKRAINE – UKRINFORM EVENTS (KYIV, 8/16 KHMELNYTSKOHO STR.) FOR SEPTEMBER 5
12:00 PM – Hryhoriy Plachkov, the former Head of the State Nuclear Regulatory Inspectorate (2017-2021) (in person)
Key topic: Results of the IAEE mission to Zaporizhia Nuclear Power Plant.
1:00 PM – Denys Marchuk,
Deputy Chair of the Ukrainian Agrarian Council (online)
Key topic: Results of the first month of the operation of grain export corridors.
2:00 PM – Natalia Humeniuk, Head of the United Coordinating Press Center of Security and Defense Forces of the South of Ukraine (online).
Topic of focus: The current situation in the South and on the Black Sea.
Read more: https://mediacenter.org.ua/news