Back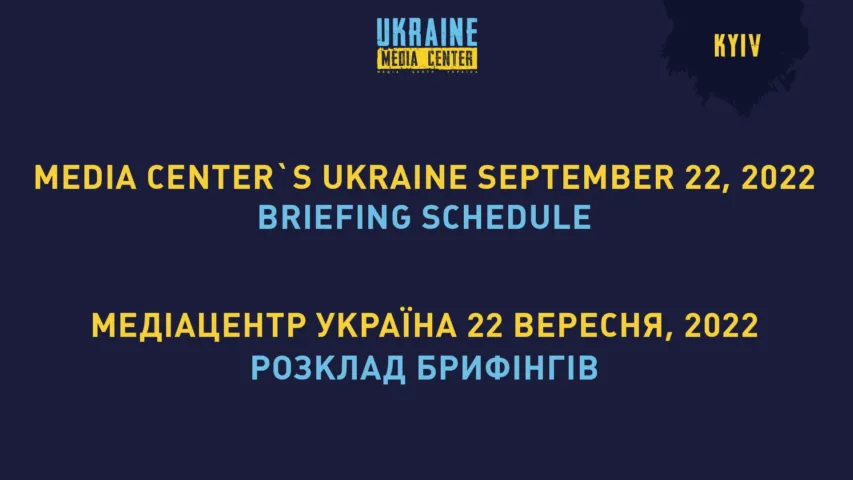 September 21, 2022, 20:47
SCHEDULE OF MEDIA CENTER UKRAINE – UKRINFORM EVENTS (KYIV, 8/16 KHMELNYTSKOHO STR.) FOR SEPTEMBER 22
11:00 AM – Nataliia Naumenko, Head of the State Migration Service of Ukraine; Mykola Rudyk, Head of the Main Service Center of the Ministry of Internal Affairs (in person)
Key topic: Which Ukrainian documents can be exchanged and restored in Warsaw?
12:00 PM – Fedir Venislavskyi, Representative of the President of Ukraine to Verkhovna Rada of Ukraine (online)
Key topic: The partial mobilization in russia: How will the situation on the front line change? What does it mean to Ukraine?
1:00 PM – Volodymyr Matsokin, Deputy Mayor of Izium (online)
Topic of focus: Izium after the liberation: The humanitarian and operational situation in the city.
Read more: https://mediacenter.org.ua/news