Back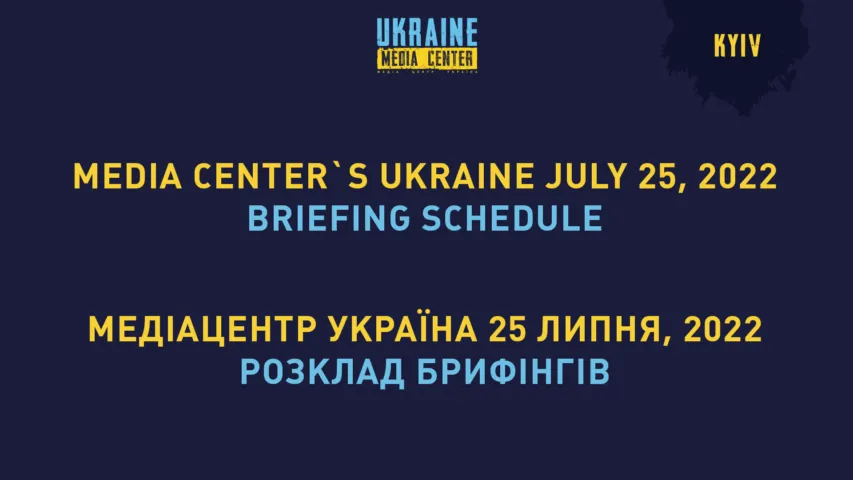 July 24, 2022, 18:57
SCHEDULE OF MEDIA CENTER UKRAINE – UKRINFORM EVENTS (KYIV, 8/16 KHMELNYTSKOHO STR.) FOR JULY 25
12:30 PM – Dmytro Butriy, Acting Head of Kherson Oblast Military Administration (online).
Relevant topics: The humanitarian and social situation in the oblast; operations of Ukraine's Armed Forces to destroy ammunition depots of the invaders. The current situation in the oblast.
1:30 PM – Natalia Humeniuk, Head of the United Coordinating Press Center of Security and Defense Forces of the South of Ukraine (online)
Relevant topic: The current situation in the South and on the Black Sea.
2:00 PM – Oleksandr Kubrakov, Minister of Infrastructure, Mykola Solskyy, Minister of Agrarian Policy and Food (in person)
Key topic: Safe transportation of grain and food via Ukraine's seaports.
Read more: https://mediacenter.org.ua/news