Back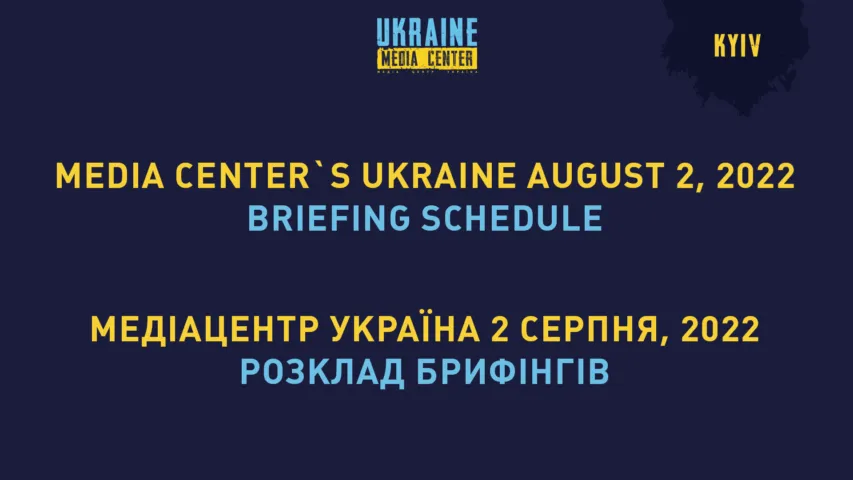 August 1, 2022, 19:40
SCHEDULE OF MEDIA CENTER UKRAINE – UKRINFORM EVENTS (KYIV, 8/16 KHMELNYTSKOHO STR.) FOR AUGUST 2
12:00 PM – Vitaliy Kim, Head of Mykolaiv Oblast Military Administration (online)
Key topic: The current situation in the oblast; consequences of shelling.
1:00 PM – Olha Herasymiuk, Chair of the National Television and Radio Broadcasting Council of Ukraine;
Olga Stefanyshyna, Vice Prime Minister for the European and Euroatlantic Integration of Ukraine; Mykyta Poturaiev, Chair of the Humanitarian and Information Policy Committee of the Verkhovna Rada of Ukraine (in person)
Key topic: How will Ukraine comply with the European Union's candidacy requirements in the media field? What changes have been included in the new wording of the draft law submitted to Members of Rada for review?
Read more: https://mediacenter.org.ua/news