Back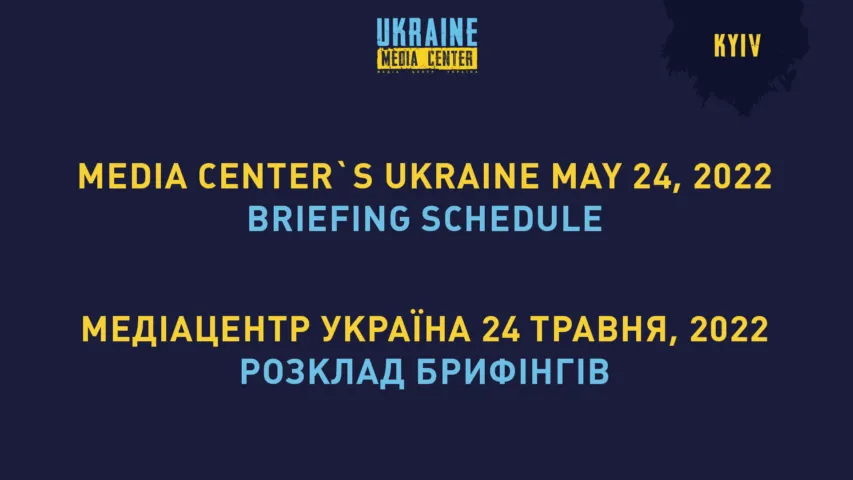 May 23, 2022, 19:06
SCHEDULE OF MEDIA CENTER UKRAINE – UKRINFORM EVENTS (KYIV, 8/16 BOHDAN KHMELNYTSKY STR.) FOR MAY 24
1:00 PM — Oleg Ustenko, Economic Advisor to the President of Ukraine (in person)
Current topic: Economic plan of Ukraine's recovery
1:30 PM — Hanna Maliar, Deputy Defense Minister of Ukraine; Andriy Ostrovsky, Head of Strategic
Communications Department at the office of Commander-in-Chief of the Armed Forces of Ukraine; Viacheslav Rayevskiy, Strategic Communications Department (in person).
Current topic: Presentation of education project on the rules of warfare practiced by the Ukrainian army
3:30 PM — Andriy Ivko, First Deputy Head of Ukraine's State Agency of Automobile Roads Ukravtodor (in person)
Current topic: A joint charity auction by Ukravtodor; assistance of European road organizations with rebuilding road infrastructure; launch of freight transport by route M-06.
Contact phone: +380914810004
Join our Telegram channel — https://t.me/UkraineMediaCenterKyiv
Journalists are kindly requested to arrive at least 30 minutes before the event.
Read more: https://mediacenter.org.ua/news