Back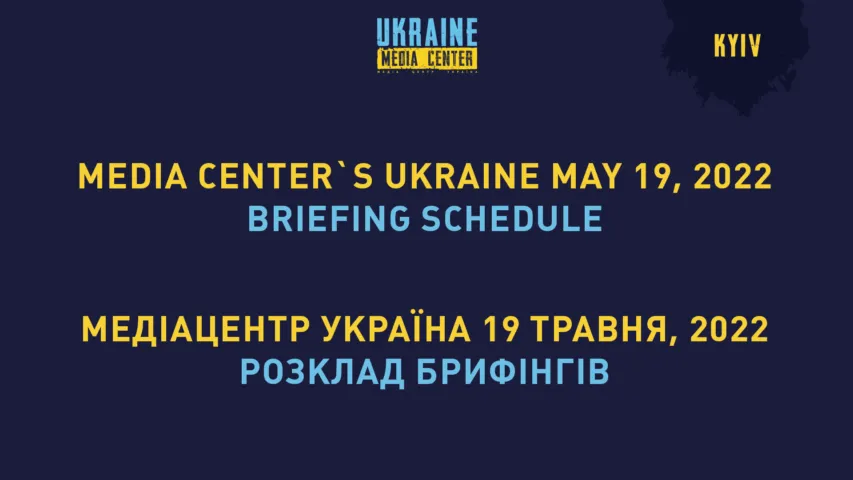 May 18, 2022, 20:33
SCHEDULE OF MEDIA CENTER UKRAINE – UKRINFORM EVENTS (KYIV, 8/16 BOHDAN KHMELNYTSKY STR.) FOR MAY 19
12:30 PM—Ruslan Strilets, Minister of Environmental Protection and Natural Resources of Ukraine (in person)
Subjects: environmental hotspots of the war—Chornobyl, Energodar, and others. What damage russians caused to Ukraine and where; documenting environmental crimes; prospects of referring matters to the UN International Court of Justice; making good the damage; interacting with international partners; international assistance; control of access to subsurface resources during the war and supporting the economy.
2:30 PM—Oleksii Hromov, brigadier general, Deputy Head of the Main Operations Directorate of the General Staff of the Armed Forces of Ukraine; Oleksandr Khorunzhyy, Press Officer of the State Emergency Service of Ukraine (in person)
Subject: Current situation on the frontline.
Phone: +380914810004
Join our Telegram channel at https://t.me/UkraineMediaCenterKyiv
Journalists are requested to arrive at least 30 minutes before the event.
Important Notice: Media Center Ukraine — Ukrinform functions as a co-working space! We are waiting for you
Read more: https://mediacenter.org.ua/news